Cheers To Autumn
And Good Friends, Good Food, And Good Wine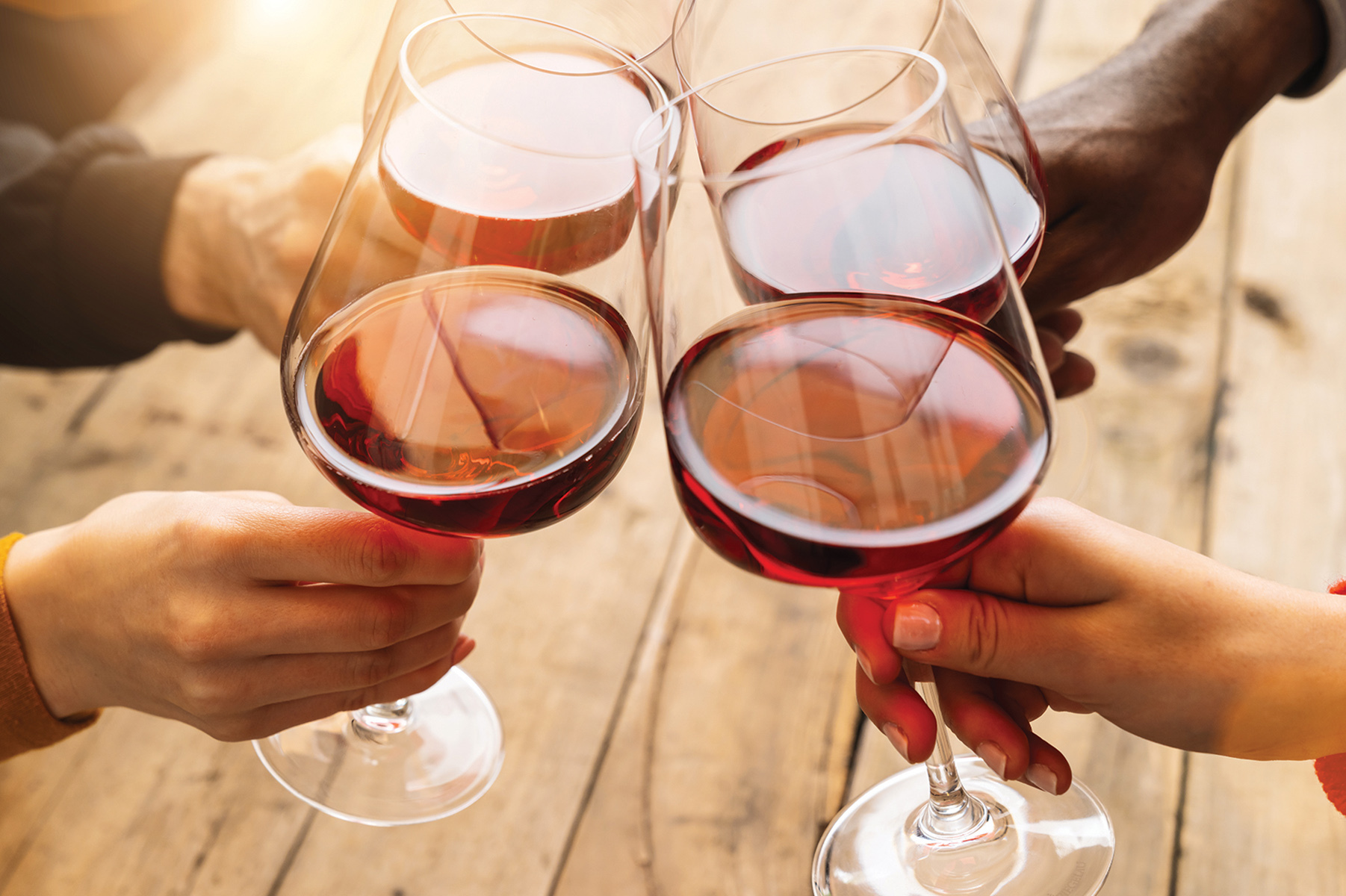 When I first opened the doors to my shop back in the fall of 2008, I remember talking about it like a newborn – "We've been open three days, two weeks, three months …" – you get the picture. Of course, many things have changed since those doors opened so many years ago, but one thing that has remained constant is the business model I built my business upon – the need and desire to gather. Even though gathering looks different these days, it's still good for the soul. Gathering with a group to toast the end of a long week at work, savoring a robust holiday meal with family, or just sitting around the firepit with a few friends on a cool autumn evening – gathering with others is essential, and it's even better when enjoyed with a lovely glass of wine. And while wine enjoyment is a year-round sport, nothing says fall like a good red, good food, and good friends.
MALBEC
Sharing a delicious Malbec is always a great way to gather. Many in your wine circle have had one, but if you ask around, you'll find many have not. Malbec is the perfect wine to pair and share with cheddar or any grilled red meat. It's not quite as full-bodied as a Cabernet, but higher alcohol versions are close. Mostly known as the grape that Argentina saved, Malbec is one of the original five Bordeaux varietals. Argentinian Malbec is distinguished by flavors of blackberry, plum, and black cherry. Still used as a blending varietal in Bordeaux, it is also used in the Cahors region in France, creating more of a tart and leathery version. Maybe gather your friends for a blind taste test of varieties from both regions, and see which Malbec comes out as the favorite.
SYRAH
Syrah is probably the most flexible red when it comes to food pairing options. The amount of oak aging a Syrah has gone through goes a long way in determining your best food choices. A heavier one pairs well with hearty options like grilled lamb or ribs. A lighter-bodied Syrah from France's Rhone region is a better option for cheese and charcuterie platters. No longer do we need to embrace the simplistic view of pairing white wines with white meat and red wines with red meat. Instead, think about the body of the wine and whether it stands up to the food's flavor without overwhelming or underpowering the tasting experience. This fall, whip up your favorite charcuterie platter, gather friends for a game night by the fire, and share the Syrah love – might I suggest one from Washington State, one from France, and an Australian Shiraz (Syrah and Shiraz are the same grape; it's just called Shiraz in Australia).
DARKER ROSÉS
During our carefree summer months, the most popular rosé is salmon in color and features hints of strawberries. While that is always a popular beverage choice, fall provides the perfect opportunity to branch out and show your rosé palate what it has been missing. This year, delicious darker versions from Italy and Spain are available. The French Provence options are mostly blends of Syrah and Grenache, while Italy opens a world of possibilities with their grapes Corvina (used in Valpolicella) and Sangiovese (best known as the backbone of Chianti). Additionally, Spain grows Tempranillo grapes aplenty, delivering many rosés with them as their core varietal. These pair perfectly with lighter barbecue and salad options, but of course can be part of any meal. Take advantage of the cool autumn evenings, fire up the grill, gather your friends or family around the backyard firepit, and toast the treasured time together with your newfound favorite rosé.
As always, if the wine tastes good, it is. That is my rule. These are just a few wine and pairing suggestions to help kickstart a fall full of great food, great people, and great wine. Use your imagination and pair away – as long as your taste buds are happy, you can't go wrong. But no matter which wine route you choose, be sure to gather and make memories together. After all, that's what the season is about. Cheers!
Joe O'Keefe
Owner of Wine and Beer 101, offering deliveries throughout Wake Forest, virtual tastings, and socially-distanced live music. Stop by anytime for a drink or to chat.