Check The Halls
5 Tips For Safe Holiday Decorating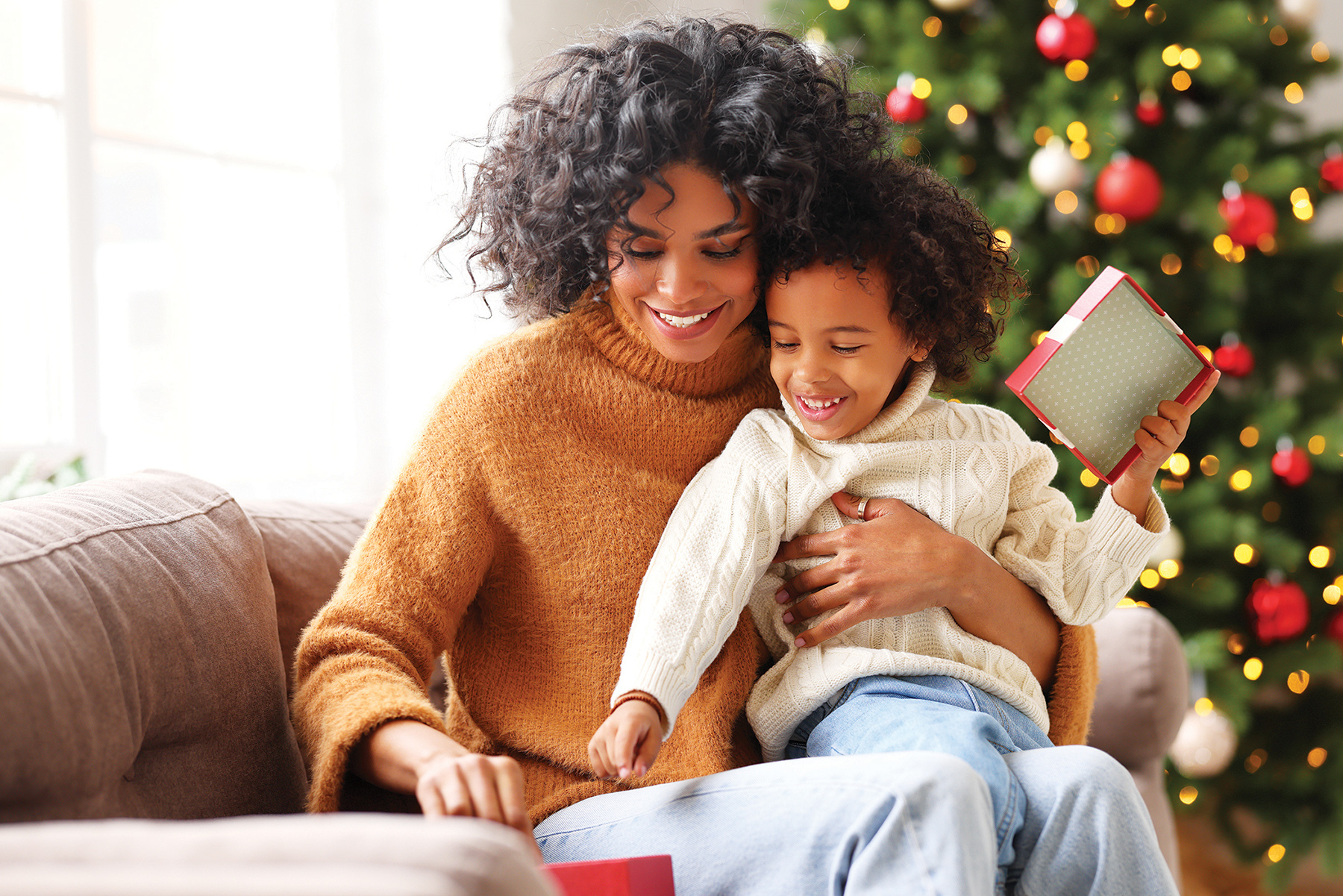 One of the most enjoyable parts of the holiday season is decorating your home. No matter if you celebrate Christmas, Hanukkah, or Kwanzaa, festive trimmings make it easy to get into the spirit of the season. From the twinkling of lights to the smell of fresh pine needles, holiday decorations can create a joyful, fun, and memorable season in your home.
Unfortunately, these decorations may potentially cause injuries or pose as fire hazards. According to the US Consumer Product Safety Commission (CPSC), on average there are about 200 decorating-related injuries each day during the holiday season. To avoid becoming a part of this statistic this year, and to help protect your home and family this holiday season, please remember these five safety tips when decking your halls.
1. CHOOSE FIRE-RESISTANT DECORATIONS. Be smart about the decorations you choose to showcase. Vintage holiday decorations made from paper, lace, or fabric may look beautiful, but often are flammable. Display your vintage decorations away from any heat source, including candles, holiday lights, and the fireplace. If you have an artificial holiday tree, confirm it is labeled as fire-resistant before decorating.
2. CONSIDER BATTERY-OPERATED LED CANDLES. Candlelight can help make the holidays feel extra special. However, open-flame candles can be a fire hazard. Instead, consider using battery-operated LED candles and never go near a tree or wreath with a lit candle, lighter, or match. If you do use lit candles in your holiday décor, always use non-flammable holders, keep them away from other decorations and wrapping paper, and place them where they cannot be knocked down or blown over.
3. DON'T OVERLOAD YOUR EXTENSION CORDS. When stringing lights, you may be tempted to overload extension cords. Never plug in more than three light strings into one extension cord. Also, you should always unplug lights when you are not home and turn off the lights when you're going to bed. Speaking of lights, indoors and outdoors, use only lights that have been tested for safety. Check each set for broken or cracked sockets, frayed or bare wires, or loose connections. Discard damaged sets or repair them before using. Prevent tripping by placing cords in low-traffic areas where they won't be walked on. Avoid twisting, kinking, or crushing cords.
4. KEEP YOUR TREE FRESH. Dried-out holiday trees can be a major fire hazard in your home. When selecting your tree, make sure it passes the shake test. It should be sticky to the touch, and when shaken, minimal needles should fall. This may help ensure that your tree is fresh. Additionally, a fresh tree will have needles that don't break when bent between your fingers. To help keep it fresh, trim about two inches off the bottom of the trunk to ensure better water absorption. Cut off branches if necessary at the base to set the trunk into a sturdy, water-holding stand with wide spread feet. When setting up your tree, place it at least three feet away from a heat source to help prevent it from drying out too fast. Frequently check the water level to ensure proper hydration.
5. DON'T BLOCK THE EXIT. In your excitement to squeeze as many decorations as possible into your home, it's all too easy to potentially block a doorway or exit. Remember, in the event of a fire, every second matters. Make sure your holiday decorations don't obstruct doors or otherwise hinder your ability to quickly and safely exit your home.
Adorning your home with treasured and festive decor is one of the highlights of the holiday season. And while ornamentations such as candles, Christmas trees, and lights are part of the holiday spirit, they can pose certain risks for you, your family, and your home. But if you follow these safety tips while decorating your space, you can celebrate your holiday traditions not only with cheer and merriment, but also with an extra sense of security.
Thomas Walters
Allstate agent and owner of Walters Insurance Agency.