Celebrate Your Pooch
On Valentine's Day With Homemade Treats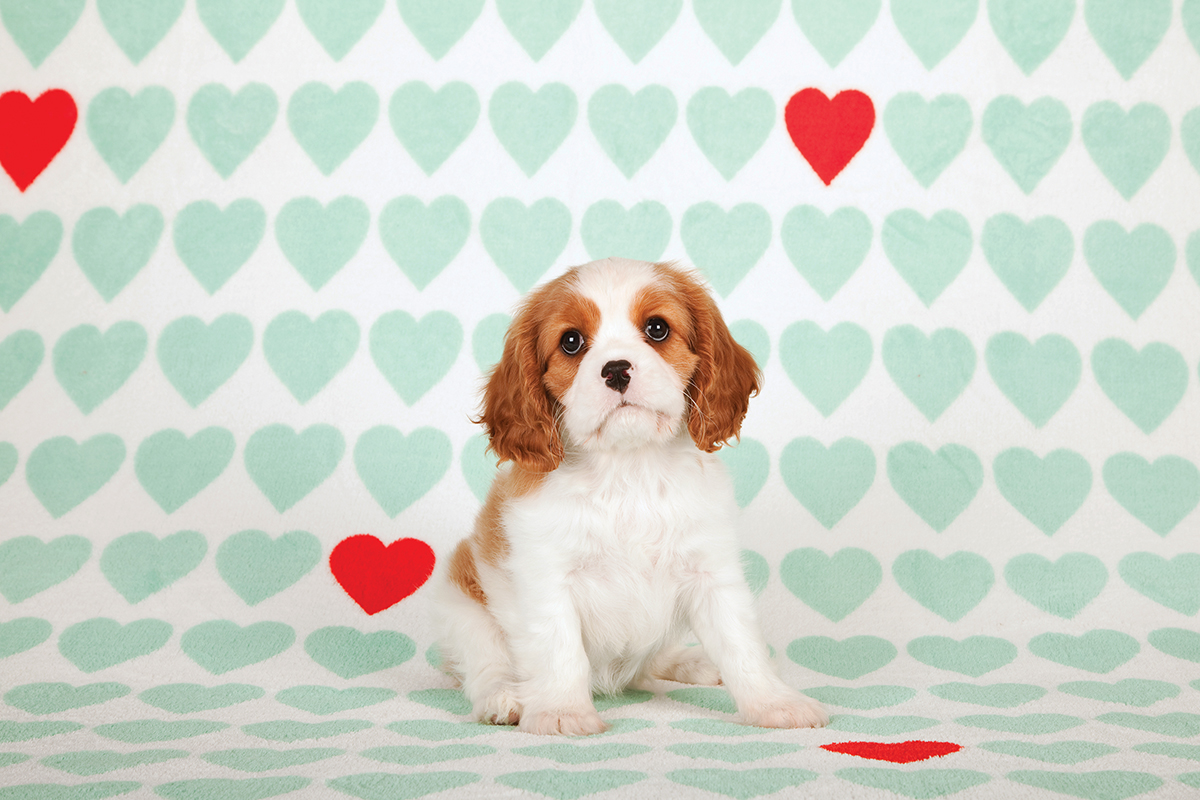 Valentine's Day is just around the corner and finding just the right gift to show that someone special in your life how much he or she means to you is a must. But this day doesn't have to just be about showering your favorite two-legged companion with sweets and treats – shouldn't you spoil your favorite four-legged companion this Valentine's Day as well? Your pooch gives you unconditional love each and every day, and you love him with all your heart, too.
Of course, when it comes to pampering your pooch on Valentine's Day, you can go the traditional gift-giving route – a rubber squeaky toy to play with; a bouncy ball for playing catch in the backyard; a velvety pink collar adorned in red hearts; or a soft, cuddly bed to curl up on for the perfect afternoon snooze by the fire.
However, oftentimes the best gift is one that is handmade or homemade. Since Valentine's Day is a "holiday" to show our love and devotion, go ahead and show your pup how much you love and appreciate him with a new toy, a new bed, and a new collar, but also treat him to some yummy homemade honey cinnamon doggie biscuits. So grab your heart-shaped cookie cutter and let's get started.
Honey Cinnamon Biscuits
Ingredients:
– ¼ cup water
– ¼ cup pureed banana
– ½ cup plain yogurt
– 1 tablespoon honey
– 1 tablespoon coconut oil
– 1 teaspoon cinnamon
– ½ cup oat flour
– ½ cup rice flour
– 1 cup wheat flour (you may substitute the flours with a banana flour, tapioca flour, or other flour that you prefer)

Directions:
In a small bowl, combine the cinnamon, all the flour (except ½ cup wheat flour), then set aside. In a separate bowl, mix water, banana, yogurt, honey, and oil. Mix well. Add the dry ingredients and mix until well blended. Mix in remaining flour ¼ cup at a time until the dough becomes stiff.
Place on floured surface and roll to desired thickness. Cut cookies with cookie cutter and bake at 300 degrees. Cook 30 minutes or until golden brown.
For cookies that will last longer, leave them in the oven after it is turned off – the cookies will completely dry out, become crunchy, and last longer.
On February 14, Fido may not know it's Valentine's Day – but he will for sure know how much you love him when he's enjoying these delicious treats you made with love.
Vanessa Davis
Owner of Dirty Dogs Spa located at 929 Heritage Lake Rd. in Wake Forest.