Care Giving
A Responsibility To Oneself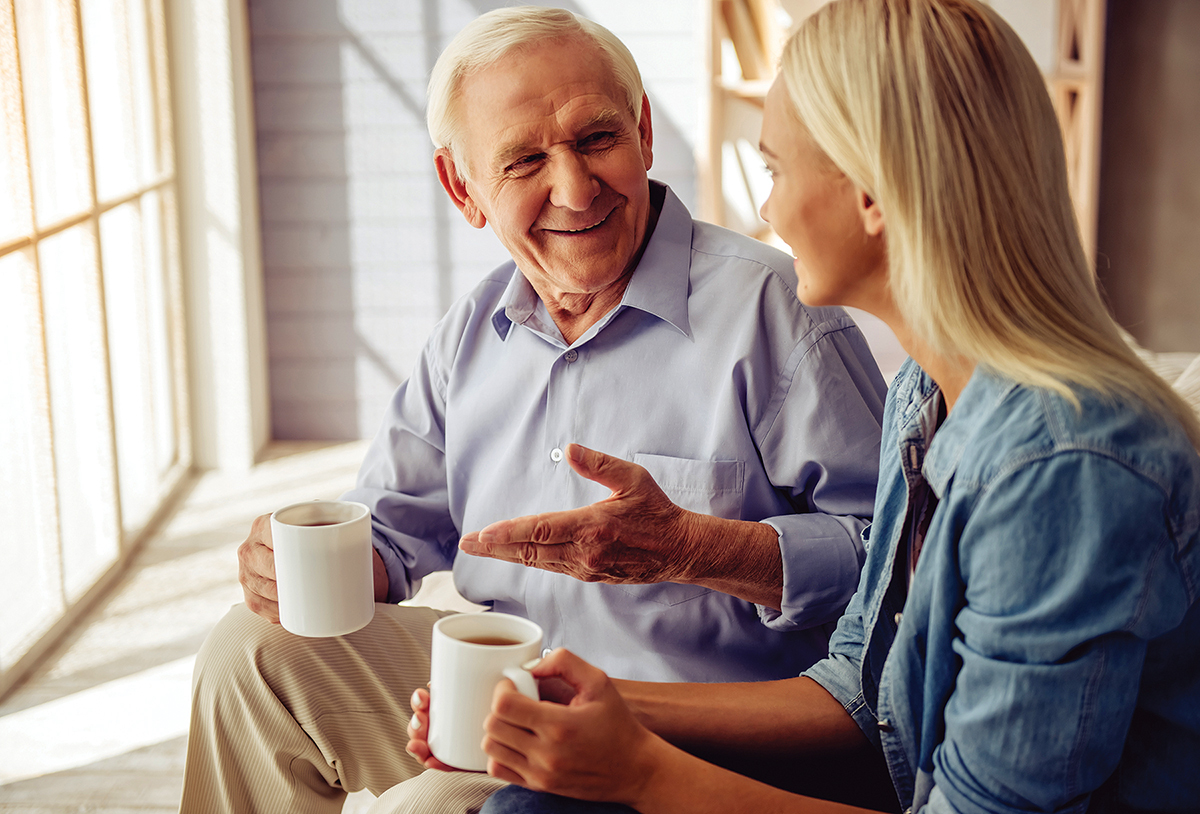 If you are a caregiver to an older adult or anyone in need of support, you know that it can be both rewarding and challenging. While the rewards include the time spent with the person knowing that he or she is loved, well cared for, and has the companionship you provide, the challenges can feel overwhelming. That being said, there are ways to reduce your stress and make caregiving a better experience for everyone involved.
Caregivers often struggle to manage their time due to other re-sponsibilities such as jobs, caring for children, and daily commitments. The stress caused by caregiving can result in financial difficulties, sleep deprivation, isolation, and depression. As a result, one of the most important aspects of caregiving is self-care. Managing your own self-care can feel impossible, but it is crucial to your well-being. Following are a few ways to alleviate some of the challenges that come along with taking care of another person.
Do what makes you happy
Whether you enjoy reading, biking, or binge watching a new series, it is important that you carve out time for these activities. Spend time with people who bring you joy. Taking a walk or having lunch with a friend can prevent loneliness if you have been feeling isolated. Creating happy moments will give you a renewed sense of self and allow you to strike a balance between your life and caregiving.
Commit to self-care techniques
Find techniques that allow you to decompress and nurture your mind and body. Both yoga and meditation can help clear your mind and alleviate stress. They can also be beneficial in reducing depression and anxiety. The benefits of getting enough sleep and eating healthy are well-documented, so try to maintain a regular sleep schedule and plan meals in advance. Remember that you deserve to be cared for – so go ahead and treat yourself to that massage or manicure and relax.
Create solutions
Many people feel guilty asking for help, or simply don't know how to prioritize what kind they need. A great place to start is identifying areas of stress and then making a list of ways you can benefit from help. Do you need someone to be there as a companion in your place so you can attend to other obligations? Would assistance with doctor visits or outings be beneficial? Whatever tasks you determine would be most helpful, put your mind to creating a solution. Aid can come from community resources, businesses that specialize in caregiving, friends, and other family members. Knowing that you don't have to carry the responsibilities alone will allow you to breathe and focus on some of the other ways to stay healthy.
KNOW that your emotions are valid
Feelings of frustration, sadness, and even anger are often a result of feeling overwhelmed. Talking to a friend or loved one about your stress can alleviate those feelings by helping you process them. Sometimes, a professional therapist is needed to deal with any negative emotions that are persistent or you feel are detrimental to your mental health. Be aware of the signs of depression, such as not enjoying activities you previously enjoyed.
You are not alone. According to a 2020 study conducted by AARP and National Alliance for Caregiving, there are more than 53 million adults who are providing unpaid care to an adult or child. Knowing that others are going through the same challenges allows you to feel understood and connects you to them. When you are aware that other people are facing the same obstacles and successfully navigating them, it provides a sense of hope.
Once you are able to evaluate your own needs, set short- and long-term goals, and make changes accordingly. A short-term goal could include researching available resources or planning a better sleep schedule. While your long-term goals may feel formidable at times, stick to your plan and create changes as you can. In order to be the best caregiver you can be to someone of any age, you need to prioritize your health and emotional well-being.
Robyn Goss Bennai
The Naborforce lead for the greater Raleigh metro area.