Bug Off ... Safely!
Protecting People, Pets, And The Environment While Making Outside Fun Again!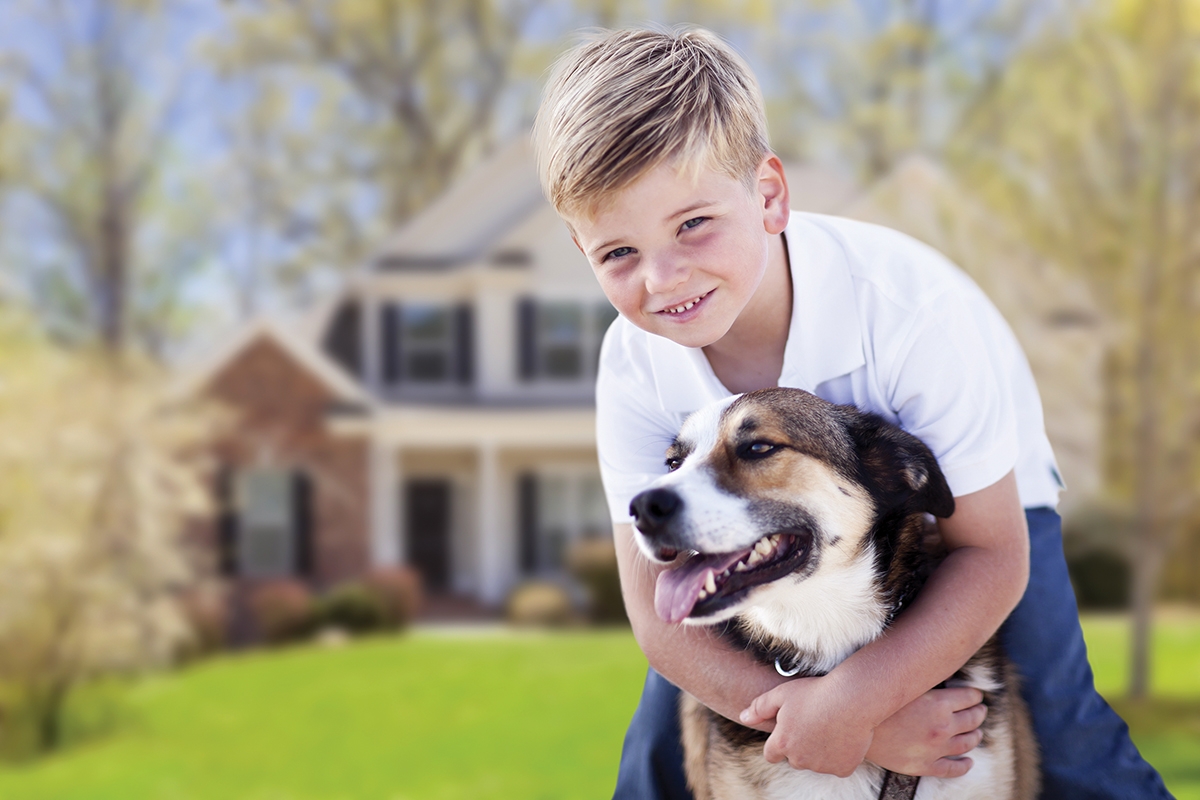 The warm weather has arrived, and I know you're itching to get outside and enjoy your yard with loved ones. You can't wait to bust out the grill, relax with a glass of wine on the patio, and watch the kids play in the yard with their furry friends. With that being said, I'm here to remind you that with warmer weather come pesky mosquitoes, ticks, and fleas. Aside from being genuinely obnoxious and inconvenient for you and your pets, they more importantly pose a number of health threats. Because these pests carry diseases such as West Nile Virus, Yellow Fever, and Lyme Disease, it is important to understand how to limit their impact.
There are many things you can do to reduce the population of pesky pests, and therefore the risks they pose. For example, you can eliminate their breeding areas in your yard – I have written about these strategies in past issues of CIRCA Magazine. You can also engage a mosquito control service to conveniently and effectively take care of those pests for you. Whatever strategy you choose, it's important to consider pest control strategies that are safe for you, your family, your pets, and the environment.
Safety and the environment have always been important to me, as I'm sure they are for you as well. If you opt for a professional control service, ensure that their products are used safely and according to the EPA-approved label. Protecting our pollinators should also be a top priority – for instance, if possible, treat flowering plants with either an all-natural garlic-based product, or a similar botanical-based one.
Safe and environmentally sensitive resources are available to those needing to control their yard's pest population. One such resource is a broad program sponsored by the Environmental Protection Agency called the Pesticide Environmental Stewardship Program (PESP). This isn't just a future initiative, but one that is part of business today. Mosquito control companies can, and should, show their commitment to improving the lives of their customers while protecting the environment – right now! For example, they can use EPA-approved products in a safe manner according to their approved labeling instructions, as I previously mentioned.
Established by the Environmental Protection Agency (EPA) in 1994, this program seeks to decrease the amount of risk associated with pest management in areas where people live, work, play, and farm. PESP is a voluntary program that fosters partnerships with pesticide users, educators, and related organizations that engage in reducing potential health and environmental risks associated with pests and pesticide use and in implementing pollution prevention strategies. PESP benefits not only recipients of pest control services, but through safer products and educational programs, the "do it yourself" consumer as well.
PESP members use an Integrated Pest Management (IPM) approach to find innovative solutions for common pest manage-ment challenges. Members are also committed to a future where products and services are even more effective and increasingly safer. This vision includes placing a greater emphasis on treatment plans that use innovative techniques like traps, baits, all-natural, and botanical products. To learn more about this program and how it is delivering value today, visit the EPA's PESP page at epa.gov/pesp.
Enjoying time outdoor with friends and family during the warm weather months is wonderful – but mosquitoes buzzing around your head is annoying. Even worse, their bite is potentially dangerous to your health. Whether you're looking to tackle pest control yourself, or have decided it's time to call in the professionals to help you battle the bugs, research environmentally sensitive options to ensure that you, your family, your furry friends, and nature's pollinators stay safe.
Mosquito Joe is the first mosquito control company to participate in PESP.

Margarita Cohen
The owner of Mosquito Joe of Raleigh, Durham, and Chapel Hill, making "Outside Fun Again" with mosquito control treatments for residential and commercial customers. For more information or to schedule an appointment for treatment, call or visit their website.