Breast Health
A Stereotactic Breast Biopsy Q&A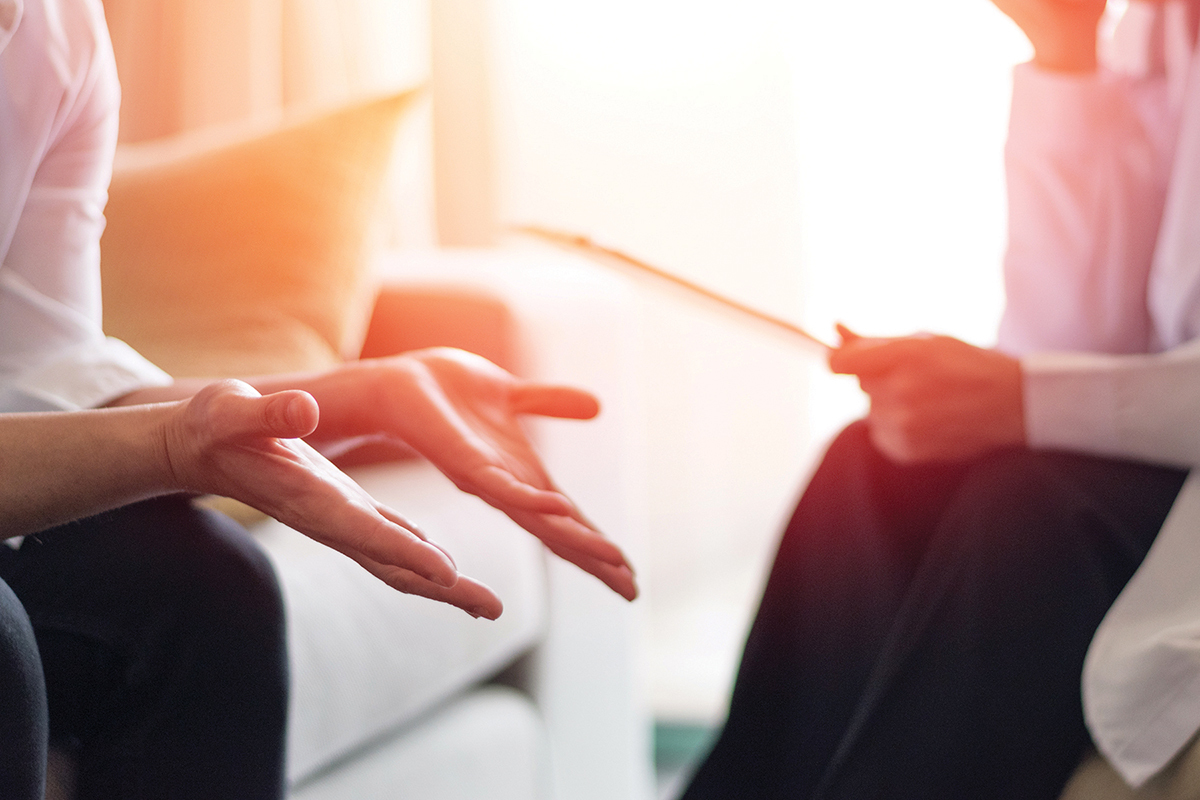 Following an abnormal mammogram, women with certain types of abnormalities are typically referred for a stereotactic breast biopsy which can bring anxiety and uncertainty for many. Breast imaging expert Dr. Laura Thomas, head of Raleigh Radiology's Breast Imaging Department and also Vice-Chair of WakeMed Cary Hospital's Radiology Department, demystifies this routine procedure by answering her patients' most common questions about them.
What is a stereotactic breast biopsy and who needs one? Women whose mammograms show certain abnormalities (microcalcifications or areas of architectural distortion) will need a stereotactic biopsy, which uses mammographic imaging while taking a tissue sample. Microcalcifications are small clusters of calcium deposits found in breast tissue and may signal precancerous changes to the tissue or breast cancer. Architectural distortion simply means the appearance of the breast tissue isn't normal, although a mass wasn't detected. A stereotactic breast biopsy helps ensure the abnormal area is sampled so the pathologist can examine those cells under a microscope to make an accurate diagnosis.
How should you prepare for a stereotactic breast biopsy? You will need to bring a driver to accompany you to the appointment. I recommend wearing a comfortable two-piece outfit. When possible, patients are asked to stop taking aspirin products, non-steroidal anti-inflammatory drugs (NSAIDs), or blood thinners five days before the procedure. It's okay to eat a light breakfast or lunch.
What can you expect once you arrive? You will first meet with the imaging technologist and then the radiologist. Each will fully explain the procedure and answer any questions. During the biopsy, you will sit in front of a mammogram machine in a comfortable chair that supports your head, neck, and back. Using 3D coordinates, the radiologist will find the abnormality. You'll feel light compression as the technologist takes a series of photos of the breast. Before the biopsy sample is taken, the breast will be cleaned and numbed to eliminate pain. Most patients just feel a slight tingling or burning. Once the sample is taken, the radiologist will mark the area with a clip and take one last image to make sure the correct area was biopsied. The appointment typically lasts about 90 minutes from start to finish.
What can I expect in terms of recovery? Following the procedure, you'll be sent home with an ice pack and instructions to rest for a few hours and refrain from heavy lifting for 24 hours. If you experience pain, your physician may recommend Tylenol or Ibuprofen.
When will results be available? Results typically take two full working days. Your radiologist or designee will call you with the results and guide you through any next steps if you need to be referred to a breast specialist.
What are some potential results to be prepared for? The good news is that 80% of stereotactic breast biopsies turn out to be non-cancerous. There are generally three common scenarios that can play out depending on the results.
Benign (non-cancerous) issues such as fibrocystic changes or fibroadenoma is one. Less common scenarios include sclerosing adenosis, fat necrosis, or postprocedural changes that may occur after a surgery or trauma. In these instances, no treatment is typically indicated, and your radiologist will advise you on when to return for your next mammogram.
Atypical, pre-cancerous lesion or abnormal cells is another. Some examples of this could include a radial scar or a papilloma. Treatments for these would require a referral to a breast surgeon who will work with your radiologist to provide a recommended plan of care.
The third scenario would involve abnormal or cancerous cells that are diagnosed as either breast cancer or ductal carcinoma in situ (DCIS), a noninvasive precancerous condition. While your radiologist will tell you if either of these conditions is detected, the radiologists will partner with you at this point to refer you to a breast specialist. From here, your breast specialist will help you determine the best course of treatment. In most cases, this could involve either a lumpectomy or a mastectomy that may be followed by radiation and/or chemotherapy. The radiologists will consult with your referring provider and help connect patients who need a referral with the surgeon best suited for your needs.


Cancer Society (ACS), and the US Preventive Services Task Force which state that women at average risk of breast cancer get a mammogram every year beginning at age 40. Women who are at risk for breast cancer should consult with their OB/GYN for personalized screening recommendations.

Raleigh Radiology
To schedule your mammogram, call Raleigh Radiology.