Breakfast ... It's What's For Dinner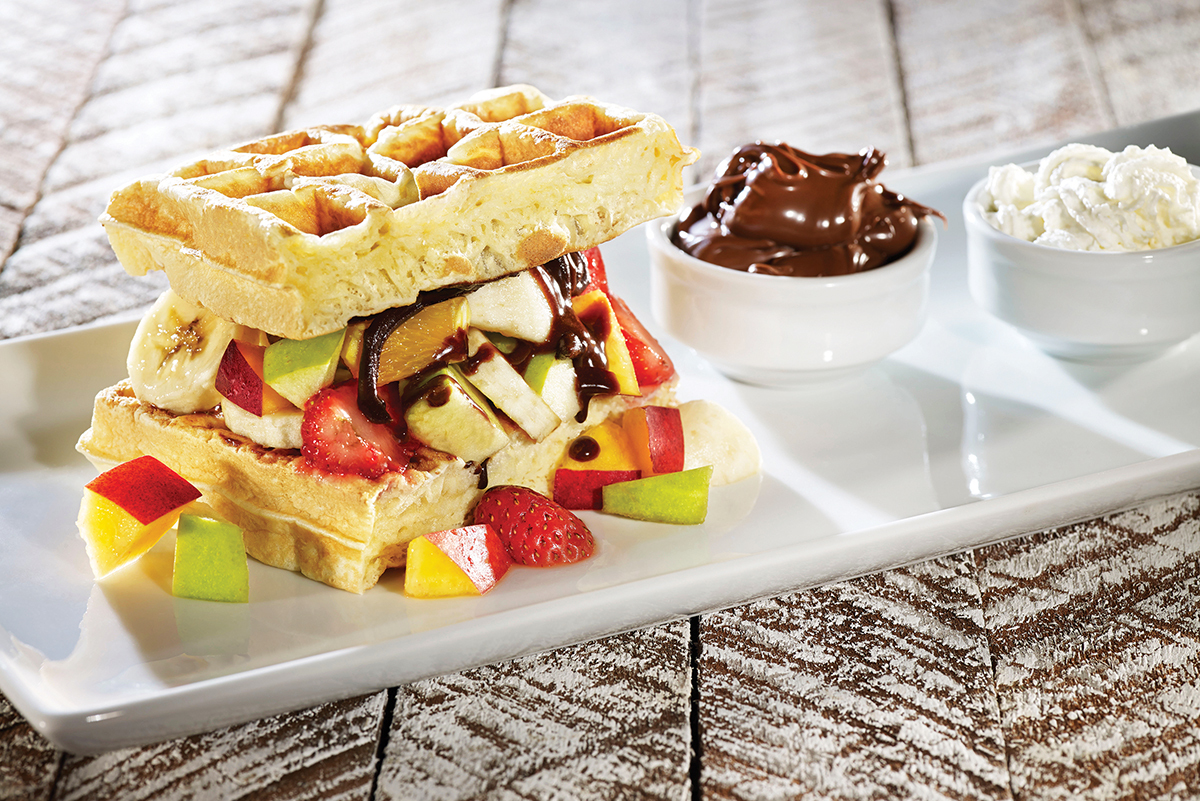 We all know that breakfast is the most important meal of the day and a great way for a family to kickstart an awesome morning. But let's face it – sitting down together for a lovely breakfast is not realistically going to happen on a hectic weekday. While a lazy Sunday morning is a good time to pull out all the stops for a delicious family breakfast, why not have a little morning meal fun on a random weeknight too?
I'm sure that you've done the "breakfast for dinner" routine on a crazy night when you are pulled in a thousand different directions. But I'm not talking about an ordinary bowl of cereal here. So settle into your PJs, get inspired with some of these delectable suggestions, and have some fun with breakfast – tonight!
The nice thing about breakfast for dinner is that you can double your duty by popping leftovers in the freezer to save for another busy evening. You can go as easy as scrambled eggs, bacon, and toast, or more elaborate such as Eggs Benedict.
If eggs are on the dinner menu, pre-chop several ingredients for an at-home omelet bar. Designate an omelet "chef," have everyone choose their fillings, and let the chef have at it. A favorite in our house is the breakfast egg burrito – perfect for leftovers you may already have in the fridge from previous dinners, like potatoes, ham, and steak. Add salsa, cilantro, and green chiles for a southwest flair. Toss in some sausage or bacon and cheese and freeze a few extras for quick protein-packed meals on busy mornings.
Homemade breads or muffins aren't only for morning enjoyment ... no matter what time of day, they are always a big hit. If you have a favorite basic muffin recipe, vary the "mix-ins" according to everyone's tastes – just add fresh berries, chopped apples and cinnamon, or mashed bananas and chocolate chips, and each family member gets a custom muffin baked to his or her liking.
Another go-to in our kitchen is French toast casserole, a delicious dish that offers a great way to use leftover bread. Small ramekins
or mini loaf pans let everyone make their own. Simply toss cubed bread into your dishware and sprinkle in your favorite fruit, chocolate chips, or even a few chunks of cream cheese. Feeling adventurous? Try a savory version using ham, brie or smoked gouda, and a handful of raspberries – no maple syrup required. Next, simply whisk two eggs, a cup of whole milk, and ¼ cup sugar, and pour over your bread mixture. Let sit for one to two hours, then bake uncovered at 350 degrees for about 30 minutes, or until the liquid is absorbed and the bread is golden.
Another great dinner option is the breakfast casserole. The beauty of this dish is you can make it ahead of time and simply bake it right before serving, saving time on a busy evening. Favorites of ours include an egg, sausage, and cheese strata; baked French toast; baked cheese grits; and of course, a hash brown casserole. All are hearty and comforting – everything you need for a great family dinner.
If your family is more of a pancake and waffle crowd, again, start with a basic batter recipe – but get creative with the toppings. While chocolate chips and berries are obvious choices, think outside the box – maybe go tropical with pineapple and coconut, or go nutty with macadamia nuts, pecans, pistachios, and walnuts. Or make a hearty waffle sandwich filled with ham and cheese, bananas and peanut butter, or fruit and chocolate. For a healthier twist, top with Greek yogurt and honey, or maybe almond butter and sliced apples. You can also have a great time making your own crepes. If you're not up to making them from scratch, purchase ready-made crepes from the grocery store and customize them as you wish. Fill them with bananas and Nutella or fresh berries and whipped cream – or even ham, eggs, and cheese. You are only limited by your imagination.
Once you've enjoyed your breakfast for supper, you just might decide that this mealtime switch should become a weekly ritual. It's a great way to break out of a boring dinner routine while enjoying family fun at the same time.
Stacey Moritz
Owner of The Lemon Tree Cafe, located at 113 S. White St. in Downtown Wake Forest, offering freshly prepared salads, pastas, soups, and take-away fare.