Boost Your Curb Appeal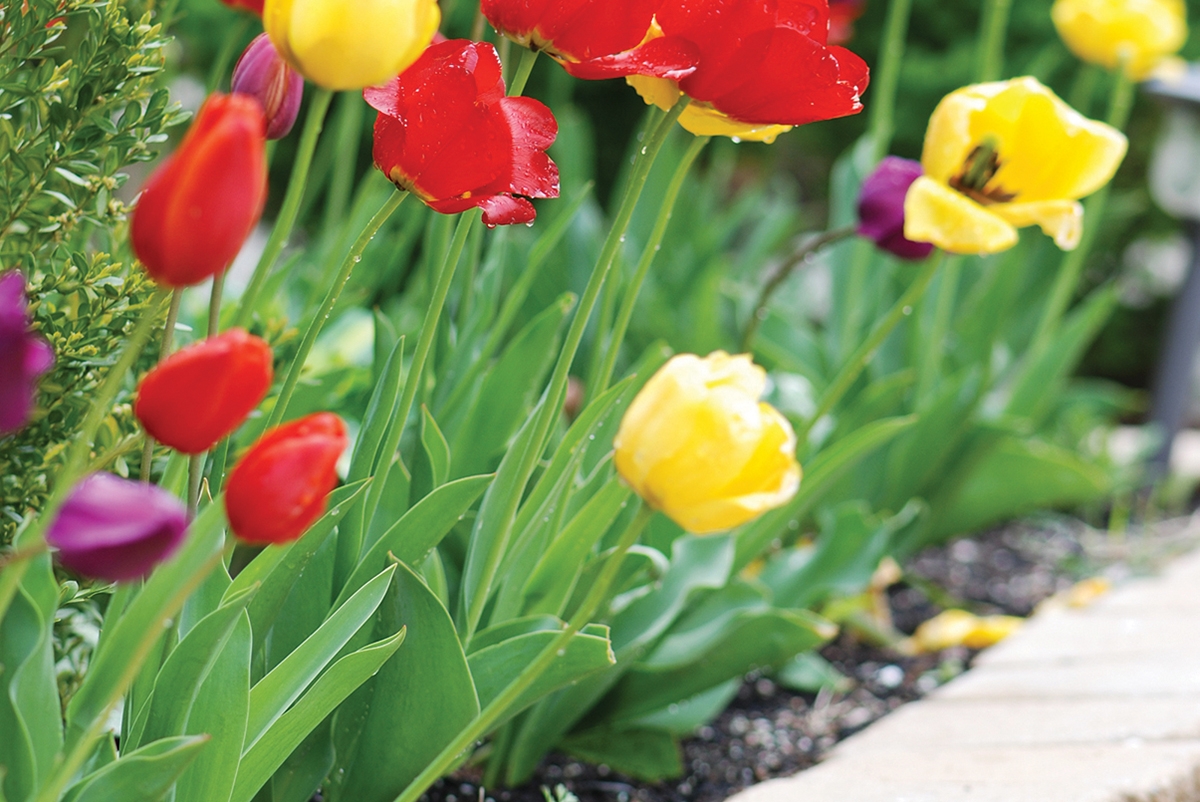 Whether you're planning to sell your home, or you've lived in it for years and intend on staying for many more to come, remember that you only have a few moments to make a good impression. In other words – curb appeal. A neatly manicured landscape and tidy exterior show friends and neighbors, or prospective buyers, that your property is loved.
A variety of outdoor improvements can help build up that essential curb appeal. This spring, if you'd like to spruce up your yard before listing your house – or you're simply looking for ideas to help make your yard unique and attractive for your own enjoyment – these trends may serve as inspiration.
SUSTAINABILITY (AND SIMPLICITY): While some homeowners love nothing more than spending the day trimming, watering, and weeding, others may prefer easily maintained, sustainable yards. For instance, drought-tolerant herbs and succulents often require less maintenance than other plants. Consider planting lavender, because it only needs to be watered once or twice a week – or even less if we see regular rainfall. Remember, sustainable plants can be just as stunning as high-maintenance varieties.
WINGED FRIENDS WELCOME: Consider incorporating plants that attract pollinators such as butterflies, hummingbirds, and bees (even if you aren't a bee fan, their pollination is essential for the health of your garden). Each pollinator will likely have different preferences – hummingbirds like red flowers, for instance, while bees ignore them – so think about planting a variety of shapes, colors, and sizes to help attract multiple flying friends.
NATURAL MATERIALS: Homeowners are turning more toward do-it-yourself landscaping, which means less concrete and more materials like wood, stone, and clay. "Clay brick is a timeless and attractive natural material that is well liked for its low maintenance requirements," says Missy Henricksen, spokesperson for the National Association of Landscape Professionals (NALP). "Wood, another natural resource, is a strong choice for decks and basic outdoor seating considerations."
WATER FEATURES: Whether a portable fountain or a full water wall, the sound of running water may add a soothing element to your landscaping. The wide variety of options also makes this trend good for many budgets. "Water features have become increasingly popular with homeowners because they contribute beauty, calm, and peace to a landscape – and to homeowners," Henricksen says. "For those not ready to invest in a permanent water feature, bubbling water vases offer a great way to add a water feature to your outdoor living space."
EDIBLE PLANTS – NOT JUST FOR WILDLIFE: Consider planting a mix of flowers and vegetables, herbs, or fruits so your landscaping does double duty as a beautiful destination and a place to grab a natural snack. You can customize the combinations to fit your tastes and aesthetics. Plus, a mix helps enhance color and texture in the design.
Boosting your home's curb appeal doesn't have to require big landscaping changes (or a big landscaping budget). Sometimes, just a few tweaks is all it takes to make it the envy of the street.
Thomas Walters
Allstate agent and owner of Walters Insurance Agency, located at 3207 Rogers Rd. in Wake Forest.