Boating Basics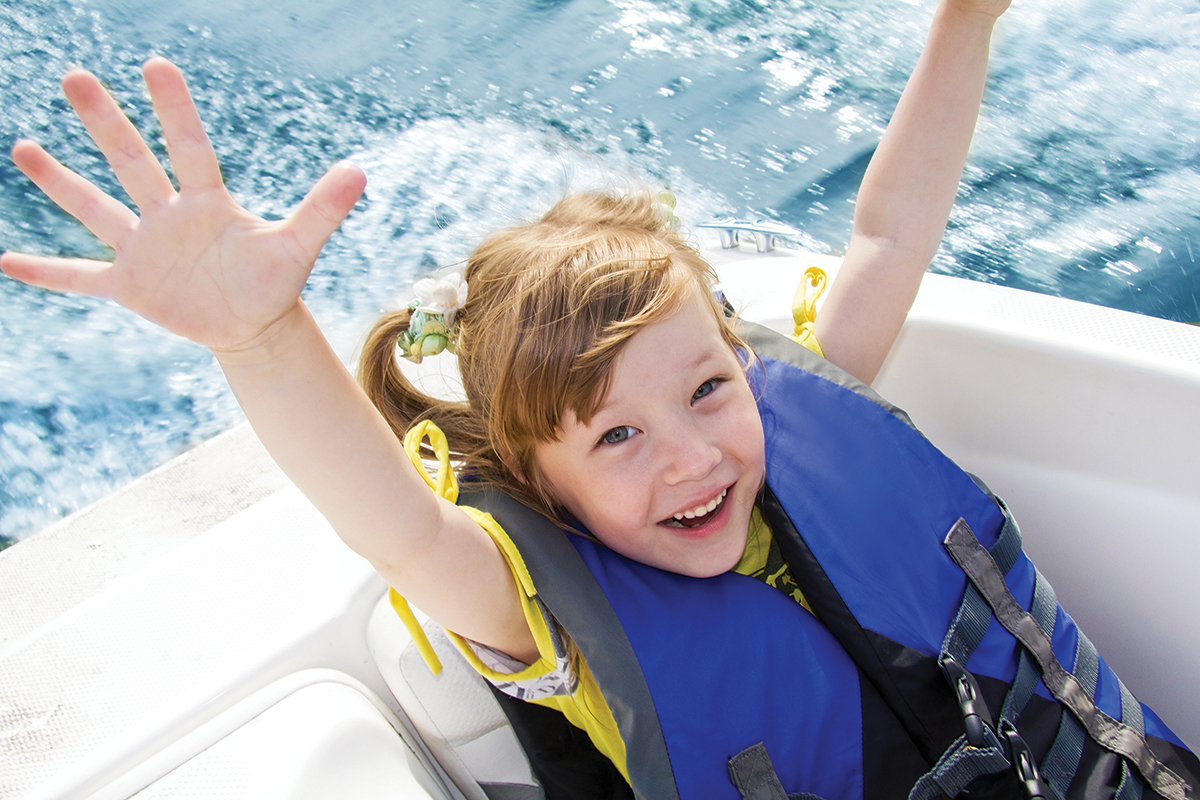 Spring is here, boating season has arrived, and it's time to take your vessel out for its first voyage of the year. But boat ownership comes with a lot of responsibility – from maintaining your boat to keeping your passengers safe. Whether you've just purchased your first watercraft or you're a seasoned sailor, here are some tips and resources to help you enjoy your time on the water.
BUYING A BOAT
Choosing a boat typically involves more than just price considerations. It's also important to think about how you plan to use your boat, so you can determine what type best suits your needs. If you want to purchase a new boat, but aren't quite sure where to start, your answers to the following four questions may help you narrow down your options and make your decision a little easier.
1. What do you want to do with your boat? Not all boats are appropriate for all activities. For example, sailing, fishing, cruising, and water sports may each require a different type of boat. So, consider how you envision spending time on the water. Will you be waterskiing or wakeboarding? Do you want to entertain friends and family? Will you spend nights on the boat? Make sure you really research the kind of boat that matches your needs and planned activities, as one type may not transition well to another.
2. What is your budget? Before you begin shopping for a boat, have a budget in mind. You need to know what you can afford in terms of price and, when applicable, monthly payments. You should consider the additional costs, such as fuel, maintenance, and insurance. Also, consider whether you'll need to purchase a trailer to transport and store your boat.
3. What is the cost of owning a boat? The costs associated with owning a boat extend beyond its purchase price. You'll need to keep these additional costs in mind:
– Maintenance and operating costs: While the costs of boat maintenance vary, they are typically dependent on the size of the vessel and, when applicable, its engine. You'll need to keep up with routine maintenance. Don't forget to consider the costs of fuel and unexpected repairs, too.
– Marina fees: If you keep your boat at a marina, you'll be responsible for monthly fees. These fees are typically based on the size of the boat, where it is kept, and if the marina provides any additional services, such as cleaning.
– Storage costs: If you store your boat for the winter, you will incur a seasonal or monthly fee that is typically based on its size, as well as whether it will be kept indoors or outside.
– License and class fees: Many states require a boating safety class be taken before you can obtain a boating license, and you'll be responsible for the fees for both.
4. What features do you actually need? It's important to separate your boating wants from what you truly need. Determine which features you will actually use, as opposed to those that are just nice to have. You don't want to pass up a boat or drive up your expenses over something you may not actually need.
Knowing the answers to these questions when you're buying your next boat can help make the process a little smoother. Knowing your budget, having an idea of the costs, and understanding which features are must-haves can help you find the right one.
boat Maintenance and cleaning
Already a boat owner? Taking steps to keep it clean and protected and performing some routine maintenance will help keep it looking good and performing well.
Before you hit the water for the first time this season, ensure your boat and its equipment are in proper working order to avoid some unpleasant surprises. Specifically, inspect the hull and propellers for cracks, holes, damage, etc.; check the fuel and electrical systems to make sure they are in good working order; examine any belts, hoses, and cables, and tighten and replace as needed; and check the engine oil, power steering fluid, and coolant, topping off or replacing as needed (and change the oil and filter if you didn't do so prior to storing your boat this past winter).
If your boat was covered during the off-season, it may not need more than a quick cleaning with an all-purpose cleaner. If you notice heavier dirt and grime, use an appropriate cleaner to remove it. Once it's clean, wax the boat with a heavy-duty polish that will last throughout the season. Also check the deck vinyl for any areas that may need repair, and apply a UV protectant to help prevent sun damage.
BOAT SAFETY
Before you put the boat in the water, do a safety check. Make sure your life jackets are in good condition and that you have enough for all passengers (don't forget to check the sizes and make sure they fit everyone – kids may have outgrown theirs during the winter). Ensure fire extinguishers are charged and that there is at least one working carbon monoxide detector in any enclosed or semi-enclosed area. Remember to check and restock your first aid kit. Is there anything else you can do to help make your trip safe and enjoyable? From completing a safety course to knowing what to do if bad weather strikes, it's a good idea to prepare for the unexpected – just in case.
BOAT INSURANCE
Even if you take every possible safety precaution and keep your boat in tip-top condition, unexpected situations may make waves in your boating plans. For instance, imagine you accidentally damage someone's property with your vessel, another boat collides with yours, a passenger is injured, or your boat is stolen. Boat insurance may help you recover from situations such as these. Your insurance agent can help you understand how certain boat insurance coverages may help protect you and your boat.
Boat owners have a lot to consider, but a little preparedness can go a long way. Armed with some basic knowledge of how to properly keep your boat maintained, you and your passengers safe, and your watercraft protected against certain risks, you can focus on the good times aboard.
Thomas Walters
Allstate agent and owner of Walters Insurance Agency, located at 3207 Rogers Rd. in Wake Forest.