Beyond The Envelope
Creative Ways To Gift Money And Gift Cards This Christmas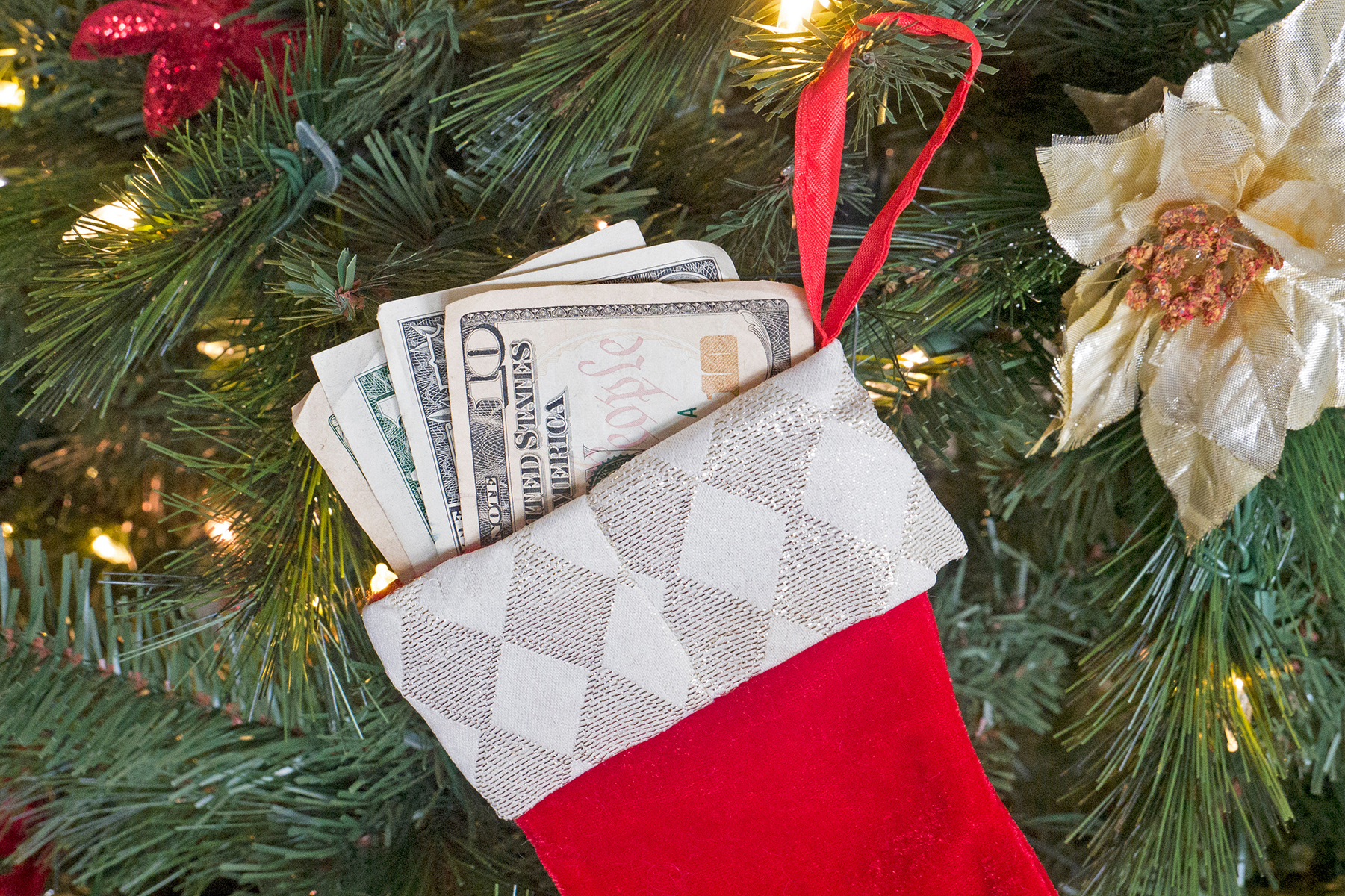 Giving money or gift cards for Christmas can sometimes feel impersonal, but a little creativity can transform a seemingly impersonal gift into a thoughtful gesture. Plus, choosing to give gift cards to local businesses is a wonderful way to support your community while providing meaningful presents. By selecting gift cards from local shops, restaurants, or services, you not only offer recipients the joy of choosing their favorite items or experiences, but you also contribute to the sustainability and growth of our local economy.
While the value of the gift remains the same, the manner in which it is presented can speak volumes. By taking the time to devise imaginative and customized ways to deliver these gifts, you will not only surprise and delight the recipient, but also convey the message that you've thought about their preferences and interests. If you're looking to gift money or gift cards creatively and with a whole new level of personal connection and warmth this holiday season, here are a few easy and imaginative ideas.
– Money Tree: Money really does "grow" on this tree! With glue dots (or something similar that will ensure they won't rip), attach bills to the branches of a small potted tree, a tree-shaped wire frame, or cone-shaped styrofoam. This not only makes for a visually appealing gift but also adds an element of surprise as the recipient "harvests" their money.
– Gift Card Snow Globe: Place a gift card inside a homemade snow globe. Fill a glass jar with water, add glitter, and secure the gift card to the lid's underside. When the recipient shakes the snow globe, they'll discover their gift card floating in a winter wonderland.
– Christmas Bauble Surprise: Place the money inside a clear, two-piece plastic Christmas ornament that opens in half. You can add a bit of decorative filler like tinsel or mini ornaments and tie a sparkly ribbon at the top for a festive touch.
– Balloon Payment: Roll up bills and hide them in balloons. Add festive confetti for extra whimsy.
– Gift Card Wreath: Create a wreath using gift cards as ornaments. Attach colorful ribbons to the cards and arrange them in a circular pattern, securing them to a lovely wreath.
– Gift Card Scavenger Hunt: Turn the gift card into the final clue of a short scavenger hunt. Provide a series of clues or riddles that lead the recipient to different locations or objects around the house until they ultimately find their gift.
– Holiday Socks: Slip the gift card or money into a pair of cozy holiday-themed socks. It's a practical and warm way to present your gift.
– Holiday Photo Album: Make a custom photo album filled with cherished memories, and tuck the gift card or cash in one of the photo pockets.
– Gift Card Bookmarks: Turn the gift card into a bookmark. Attach a tassel or ribbon for an elegant touch. Pair it with a book you think the recipient will enjoy.
– Holiday-Themed Mason Jar: Fill a mason jar with holiday-themed items like mini ornaments, wrapped candies, colorful shredded filler, etc. Nestle the gift card or cash among the goodies for a delightful surprise.
– Custom Christmas Stocking: Sew or purchase a small personalized Christmas stocking and tuck the money or gift card inside. Hang it on the Christmas tree or by the fireplace for a festive presentation.
– Santa's Sack of Surprises: Place the gift card or cash inside a tiny Santa's sack or a festive drawstring bag for a touch of holiday fun.
– Mini Money Book: Create a mini "book" by folding bills accordion-style and placing them between two covers made of cardboard or decorative paper.
– Coffee Fix: Spoil a true coffee connoisseur twice. Fill a holiday mug with whole roasted coffee beans, then tuck a gift card to the recipient's favorite local coffee shop inside.
These creative ways to present money or gift cards at Christmas not only make the experience more exciting and memorable, but also show that you've put thought and effort into your gift-giving. Whether you choose a playful scavenger hunt, an elegant money tree, or gift card bookmark, your recipient is sure to appreciate the extra effort you've put into making their gift extra special.