Beyond Beige
Breaking Free From Design Boundaries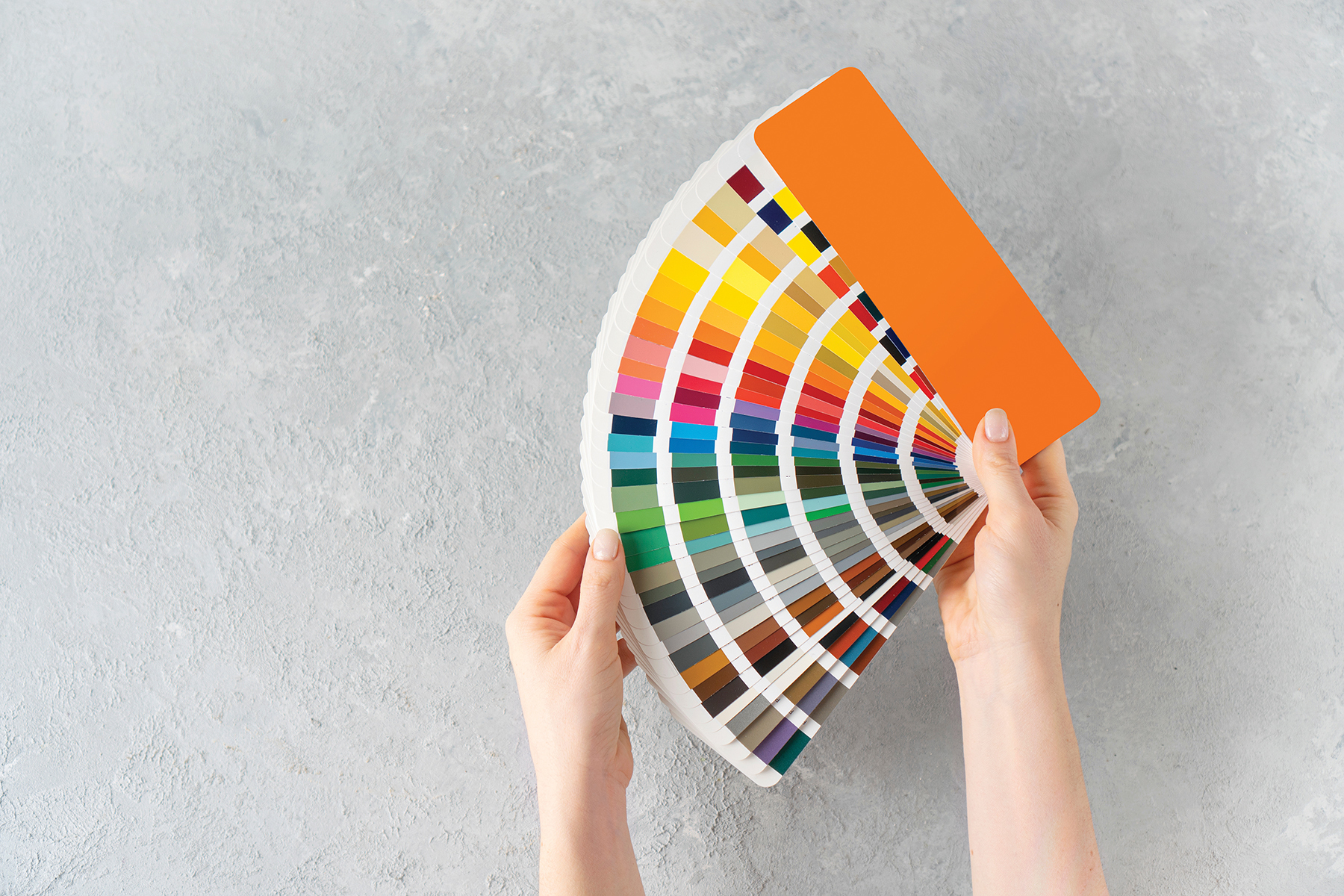 An aspect of interior color schemes that has always interested me is the prevalence of white ceilings and the extended length of time for which this trend has persisted as an interior staple. Despite interior design trends evolving over time, many people still seem dedicated to white ceilings as an unspoken rule, or perhaps as an easy choice for novice decorators when selecting a color scheme for living spaces. Are we collectively keeping our ceilings white because "that's how it has always been?" Do we still believe in time-old design myths, like the idea that darker colors make spaces feel confined, or that decorating exclusively with light colors gives the illusion of spaciousness? What about the stigma that bright, colorful walls are tacky? Or that kitchen cabinets must be painted a standard white, gray, or brown? To the surprise of most, these age-old design tales are actually false. Your living space should be exactly that – yours. It's time to break free from color constraints set by society, and realize that selecting an interior color scheme is a personal choice not to be dictated by anyone other than those enjoying the space.
If you're like most homeowners, you probably ask your friends and neighbors where they got their white and gray veined countertops, or what shade of white they chose for their foyer. While you may love those color selections in their houses, not everyone's houses are meant to look identical. Is their neutral color scheme really what will make your home uniquely you? Are modern design trends what truly make you thrive in your surroundings? While good for them, I personally do not believe that the colors your best friend or your neighbor choose for their homes are necessarily fit for you and your family. The best route you can take is to formulate a space for the needs of your own situation; pick colors you actually like, not colors that fit the mold of today's design fads.
Feeling motivated to grab a paint can, roller, and brush, and get to work reinvigorating your living space to fit the color design of your own preference? I totally get it! Finally pouring your own decorating desires into your living space is definitely a boost of confidence. However, repainting can certainly be a life-interrupting event. Nobody wants to go through the effort of preparing their home for repainting their walls, cabinets, or doors if it is not deemed necessary, even if the current colors are not exactly harmonious with the intended vision. Though, I believe – and I assume many can agree – that after spending extended periods of time in our homes over the past few years, the spaces in which we live should be tranquil and enjoyable, with colors, softness, and warmth encouraging a productive space to live, work, run a business, or teach classes via video chat. While transforming your living space may seem daunting, unnecessary, or overwhelming, the process and end result can be highly rewarding and a nice challenge. Choosing colors for your home can be fun and a wonderful form of self-expression. Bending trends and thinking outside the crayon box can feel freeing, and will help you remain in control of your space. However, whether you feel confident in your color choices or weary that your decisions may fall short of your intended goals, it may be a great idea to contact a professional for guidance. It can be reassuring to receive help when picking your colors, and in most cases, consultations can be accomplished virtually. Also, having a design or color consultation can be an isolated expense that does not have to be attached to a pricey or extended design plan.
As I mentioned previously, painting your interiors can sometimes be an interruption; however, painting the right colors for your home can add more value to your life than you might expect. Your improved moods and productivity simply from the colors of spaces in which you live can have positive impacts on your children and anyone else who interacts in your home. Realizing the truth about color and the worth of fitting a space to your desires is a short-term expense that harbors long-term benefits.
Speaking of expenses, another myth held by most homeowners is that interior color will devalue a home and lower the potential resale price. This fear prevents so many people from truly making their living spaces feel like their own. However, with housing continuing to be such a hot commodity, I do not foresee homes in our area sitting on the market for long simply due to their interior paint colors. Paint is one of the least expensive home upgrades that can be made. It is not a slab of marble cut specifically for your space, nor is it a demolition project involving knocking down walls or reconstructing foundations. It's just paint! So whether you hire a crew to have the process expedited or you are a DIY-er looking for a worthwhile task, there are resources to ensure your painting project boasts beautifully custom results. No longer is beige and white what will sell your property, so please do not limit the possibilities of truly adding value – physical and emotional – to the spaces that surround you.
With all of this in mind, the main takeaway I hope you obtain is to not be afraid of color. It's okay to press "pause" on certain aspects of your life to make room for a momentary project that will add quality to the places in which you spend much of your life. With just a touch of financial planning, creativity, and self-confidence, you can truly breathe life into your home with just a little bit of paint.
Amy Rikhoff
The owner of Wake Forest Interiors.