Baked In Tradition
Sweet Treats From Generations Past To Enjoy With Loved Ones Today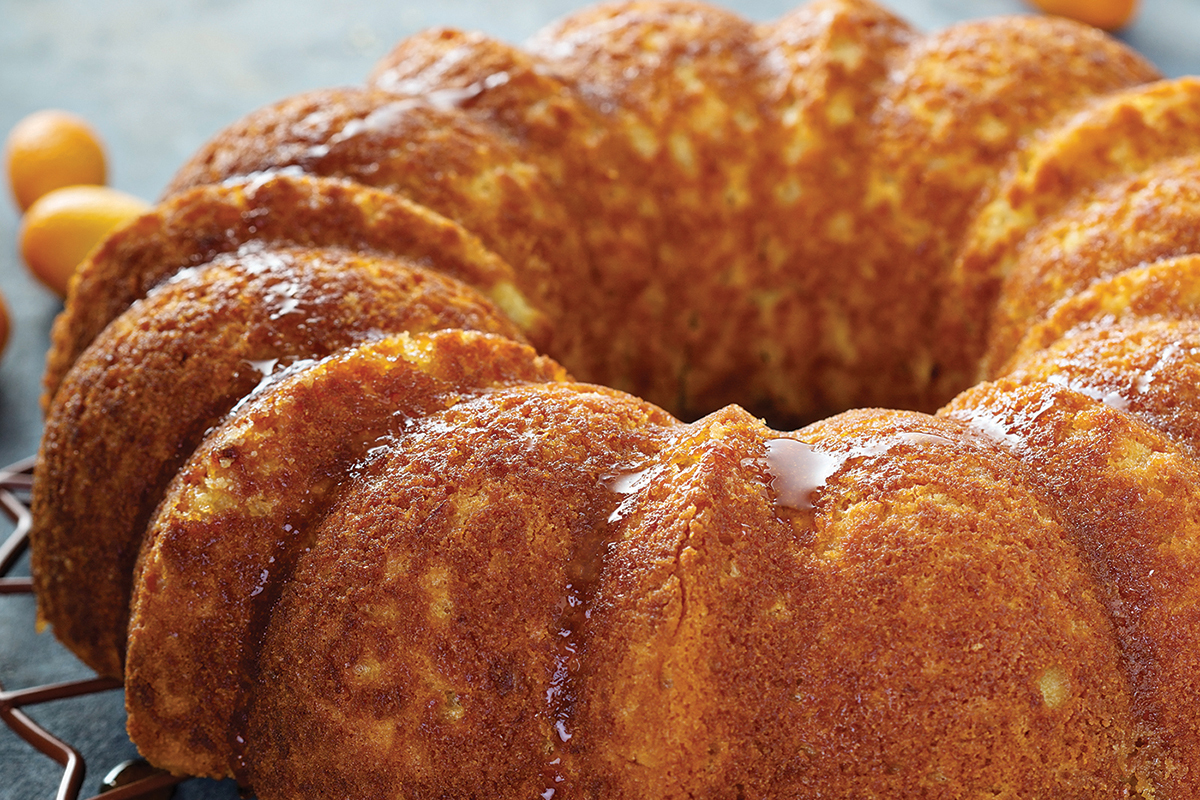 Baking – it's been around since ancient times, and is present in every corner of the world. Food brings people together, and provokes feelings of love and cheer – especially around the holidays. And baking is not only multicultural, it's also multi-generational; trying out a secret family recipe is like taking a time machine to visit those who have come before us.
That's why I've compiled some delicious, decadent, delectable, and any-other-way-to-say-yummy recipes for you and the family to whip together this holiday season. These tried-and-true treats that come straight from my grandmother's very own collection of recipes (that she has meticulously crafted into a personal cookbook called "GG's Guide to Great Cooking" and shared with her kids and grandkids), represent all things family. In fact, some of these recipes have even been passed down to us from several generations past. Whether you're dreaming of dessert or begging for breakfast, I've got you covered ... time to get baking!
I hope you enjoy these perfect-for-the-holidays tasty treats that have become traditions in our household as much as my family and I do.
Two-Mom's Rum Cake
Two-Mom is what we lovingly called my great-grandmother!
– 1/2 cup chopped pecans
– 1 package 18.5-ounce golden butter cake mix
– 1 3.25-ounce package instant vanilla pudding
– 1/2 cup light rum
– 1/2 cup water
– 1/2 cup vegetable oil
– 4 eggs
Grease and flour bundt pan. Crumble nuts in bottom.
Combine cake mix and pudding mix. Add rum, water, oil, and eggs.
Beat 2 minutes. Bake at 325 degrees F for 50-60 minutes. Remove cake and pour on hot rum sauce (see below) while cake is still in the pan. Cake may settle (keeps well).
Hot Rum Sauce
– 1 cup sugar
– 1 stick butter
– 1/4 cup light rum
– 1/4 cup water
Mix and let boil for 2 -3 minutes.
Mandlebrot
Another favorite passed on by Two-Mom
– 6 eggs
– 1 cup oil
– 2 cups sugar
– 5 cups all-purpose flour
– 2 teaspoons baking powder
– 2 teaspoons vanilla
– 1 cup chopped pecans
Mix eggs, sugar, and oil. Add flour that has been sifted with baking powder. Add nuts and vanilla. Put in large bowl and refrigerate overnight.
Next day, cut into 4 pieces; put in greased ice trays and bake at 350 degrees F for 25-35 minutes.
Reduce oven to 325 degrees F. Slice about 1/2-inch thick. Place on cookie sheet and bake each side for about 10 minutes or until dried out well. Watch carefully.
Rice Pudding
One of my grandmother GG's favorites!
– 2 eggs, well-beaten
– 1/2 cup sugar
– 1/4 teaspoon salt
– 2 cups milk, scalded
– 1-1/4 cups cooked, cooled rice
– 1 teaspoon vanilla
– Dash ground cinnamon
– Dash ground nutmeg
Combine eggs, sugar, and salt. Pour a little of the scalded milk into egg mixture and stir well. Add rice, vanilla, and spices. Pour into a buttered 1-quart dish; set dish in a shallow pan and pour 1 inch of water into the shallow pan. Bake at 325 degrees F for 1-1/2 hours.
PECAN PIE MUFFINS
– 1 cup packed light brown sugar
– 1/2 cup all-purpose flour
– 2 cups chopped pecans
– 2/3 cup butter, softened
– 2 eggs, beaten
Preheat oven to 350 degrees F. Grease mini or regular muffin tins generously (grease them well, or they will stick).
In medium bowl, stir together brown sugar, flour, and pecans.
In a separate bowl, beat the butter and eggs together. Stir in dry ingredients just until combined.
Spoon batter into muffin tins about 2/3 full. Bake for 12-13 minutes for mini muffins or 15-17 minutes for regular size muffins. Run a knife around the edge of each muffin and pop it out.
Tea Time Tassies
– 1 3-ounce package cream cheese
– 1/2 cup butter or margarine
– 1 cup sifted flour
Let cream cheese and 1/2 cup butter soften at room temperature; blend, stir in flour. Chill slightly, about 1 hour. Shape into 2 dozen 1-inch balls. Place in tiny ungreased muffin tins. Press dough on bottom and sides of cup.
Pecan Filling
– 3/4 cup brown sugar
– 1 tablespoon soft butter or margarine
– 1 teaspoon vanilla
– Dash salt
– 2/3 cup coarsely broken pecans
– 1 egg
Beat together egg, sugar, margarine, vanilla, and salt, just until smooth.
Divide half the pecans among pastry-lined cups. Add egg mixture to cups and top with remaining pecans.
Bake at 325 degrees F for 25 minutes or until filling is set.
Cool, and remove from pans.
Grace Lower
Grace Lower is a recent graduate of Heritage High School, and will be attending UNC-Chapel Hill in the fall. Grace enjoys dance, theater, science, and all things outdoors.