Backyard Grocery Store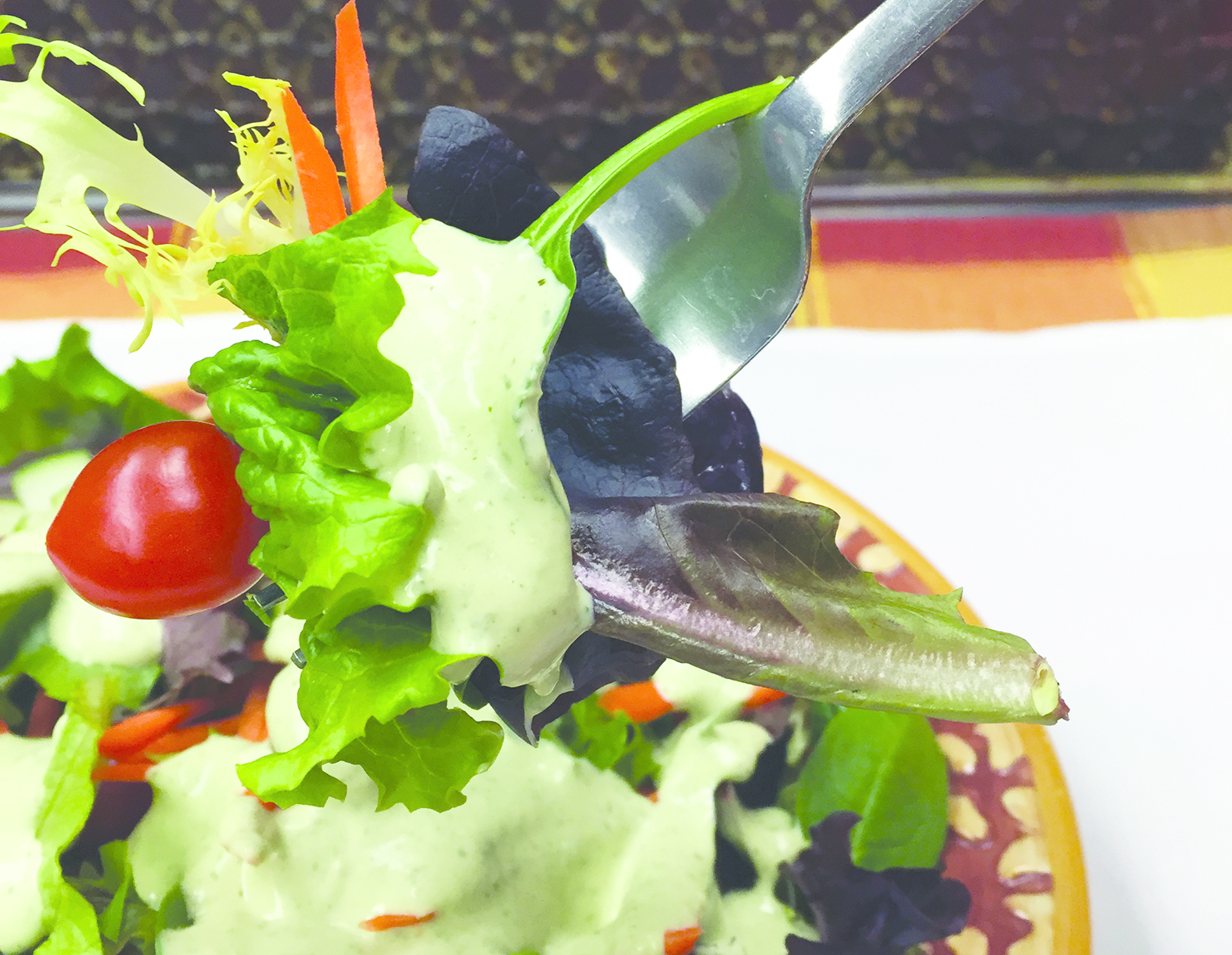 There is nothing more inviting than the smell of fresh herbs simmering on a stove top. No matter how full you may be, that olfactory explosion will have your mouth watering and everyone waiting to hear that dinner bell ring.
Whether oregano, basil, thyme, rosemary, or any of our other herbaceous friends gets your senses kicked into overdrive, you can find most of these beauties in your grocery store year-round, if not in your own backyard or window planter. Each season brings a fresh new batch of savory herbs. You will also see and smell chives sprouting through many lawns and parks, and dill weed, mint, and many more will become wildly available this spring. In fact, we've even seen kale frequent many a garden planter, but it's best to ask your neighbors before raiding their landscaping for your culinary needs.
Sometimes herbs grow so quickly, you are left struggling to use them all before they are gone for the season. Following are a couple of herb-loaded recipes that will help inspire you to tame that garden before it gets away from you and get you cooking and utilizing them at their prime. However, if you do end up with more on hand than you can use, one quick and easy preservation tip is to purée your herbs with a little olive oil (this works especially well with basil) and pour your purée into an ice cube tray to freeze. Then you are left with individual portions of your fresh herbs ready to add to your hot pasta dishes, steaks, and more right at your fingertips.
GARLIC OREGANO SHRIMP
Makes approximately 4 servings
– 24 large shrimp, peeled and de-veined
– 2 tablespoons olive oil
– 2 tablespoons garlic, chopped
– 2 tablespoons fresh oregano, chopped
– Salt and pepper to taste
– 1 cup chicken stock
In a bowl, mix shrimp, olive oil, garlic, oregano, salt, and pepper. Heat sauté pan on stove over medium high heat. When hot, add the shrimp and sauté for about 3-4 minutes, just until the shrimp turn pink (don't overcook them or you'll end up with rubbery shrimp). Add chicken stock. Stir to loosen everything in pan, then cook for one minute more. Serve over pasta or fresh steamed veggies.
CHOPPING BOARD PESTO
Makes approximately 1 cup
– 1 bunch fresh parsley
– ¼ cup fresh basil
– 2 tablespoons fresh oregano
– ¼ cup pine nuts, toasted
– ¼ cup olive oil
– The zest of one lemon
Chop parsley, basil, oregano, and place in a bowl. Chop the pine nuts and add to the bowl. Add olive oil and lemon zest, then season to taste with salt and pepper. Serve over pasta or on chicken, beef, or pork.
CREAMY CHIMI CHIMI BANG BANG DRESSING
Makes approximately 5 cups
– ½ cup olive oil
– ¾ cup apple cider vinegar
– 2 tablespoons lemon juice
– 1 cup fresh parsley, rough chopped
– 1 cup fresh cilantro, rough chopped
– ¼ cup fresh basil, chopped
– 2 tablespoons fresh oregano, chopped
– 2 tablespoons garlic, minced
– 2 tablespoons shallots, minced
– Salt and pepper to taste
– 2 cups mayonnaise
Place all ingredients except the mayonnaise in a blender and blend until smooth. In a bowl, whisk the resulting purée and the mayo together. Adjust seasoning as needed. Drizzle over greens and veggies, mix with pasta, or spread on your favorite sandwich or wrap.
Holly Hopkins
Holly has spent many years working with food, starting off at her Grandma's elbow, making wedding cakes and cookies galore. Since then, she has been a manager and business owner and is thrilled to be combining her passions for high quality food and superior customer service at Chef Mario's.