Around Town
The Wake Forest Garden Club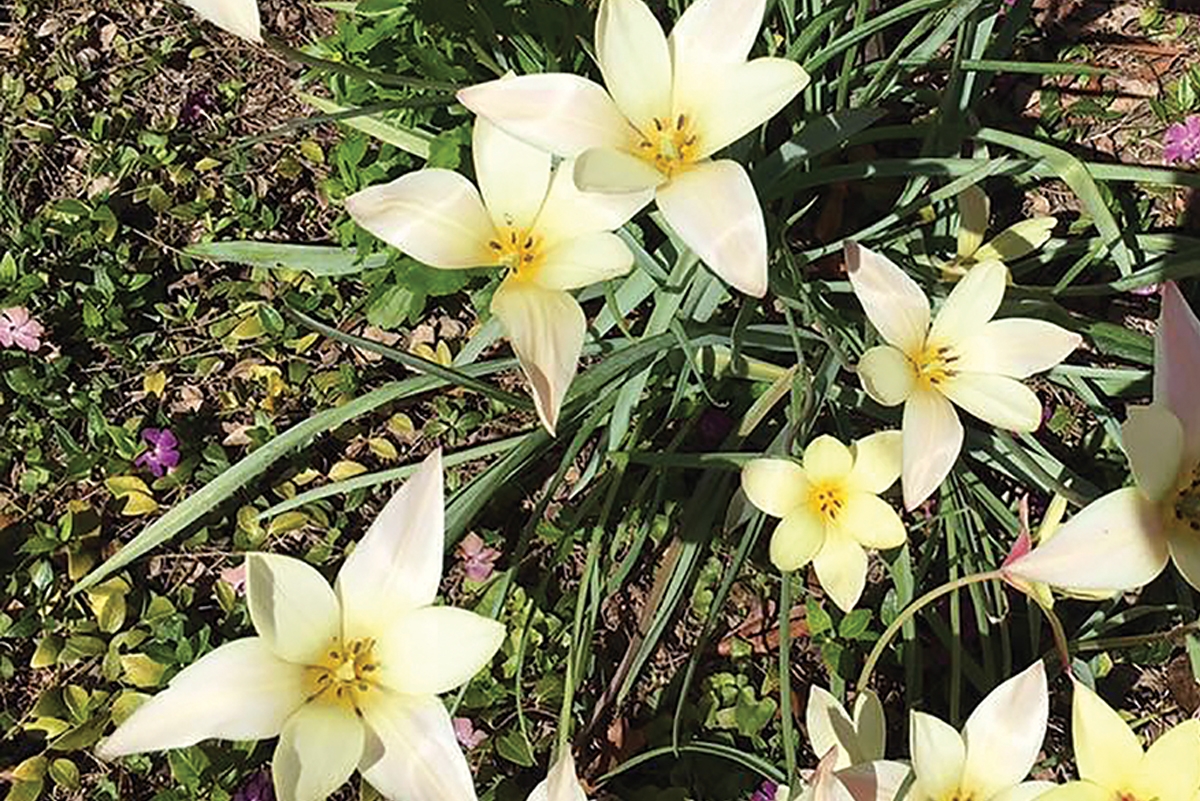 Fortunately, spring isn't too far off on the horizon, which means it's time to start thinking about checking your lawn and shrubbery conditions, preparing your flower and vegetable gardens for planting, and looking forward to arranging freshly cut flowers into beautiful arrangements. If you love doing these things and would like to learn and/or do more with gardening, then you should consider joining the Wake Forest Garden Club (WFGC).
Since its inception in 1924 – making it the longest continuing community service organization in Wake Forest – the WFGC has since expanded its membership, projects, and achievements that enhance the beauty and enjoyment of nature in our communities. This club was one of the earliest to become a member of the State Federation of Garden Clubs; organized a Junior Garden Club; established a bird sanctuary at the now Paschal Golf Club; and decorated, furnished, and landscaped the historical Wake Forest Community House. They worked hard to help revitalize and preserve wildflowers at the Natural Gardens of Rockcliff Farm and at B. W. Wells Association near Falls Lake. Most importantly, they were instrumental in saving, preserving, and then moving The Calvin Jones House, home of Wake Forest College, to North Main Street, now the site of the Wake Forest Historical Museum.
If you stroll the landscaped grounds of this museum, marvel at the thousands of daffodils in the median of North Main Street, and see the large decorative flower pots filled with colorful plants on White Street in downtown Wake Forest, you should thank the Wake Forest Garden Club for their hard work in planting and maintaining these floral visions. A few of their other community outreach efforts include The Mad Hatters Tea Party and Garden Tour; decorating the community house while serving refreshments during the Historic Homes Christmas Tour; maintaining and replacing native plants at the WCPE classic radio station; and assisting with Arbor Day, Dirt Day, and the 4th of July Children's Parade.
Their Flower Cart started in 2010, when WFGC members decided to bring greenery from their yards, secure flowers at no cost, and arrange them into smaller containers. Still going strong, much appreciation is given for donated mugs and small containers, money for green oasis, and to their co-sponsor, Saint John's Episcopal Church, for generously providing work and storage space. Weekly, unwanted and soon-to-be discarded flowers from local grocery and discount centers are picked up by these volunteers. We often have families that cannot transport or accept sprays of floral arrangements after funerals, so we donate them to The Flower Cart. Every Friday at 9:00 AM, teams prepare and arrange 35-45 little floral arrangements and deliver them to local nursing homes, shut-ins, and worthy recipients who need a bit of blooming brightness in their day.
Today, this organization continues their goal of community service, along with educational projects and programs that encourage gardeners to be water-wise; users of native and pollinator-friendly plants; and to appreciate nature, our environment, and natural resources. Club meetings are usually held at the Wake Forest Historical Museum at 9:30 AM on the second Tuesday, September through May. To learn more about the Wake Forest Garden Club and their schedule of programs, floral design, and workshops, please visit their website (wfgardenclub.org) and Facebook page.
Jill Bright
Bright Funeral Home, located at 405 S. Main St. in Wake Forest. Bright Funeral Home serves the Wake Forest, Rolesville, Youngsville, Franklinton, Falls, Bay Leaf, Louisburg, Raleigh, and surrounding areas.