Area Events Of Honor
Patriotic Observances And Celebrations Around Town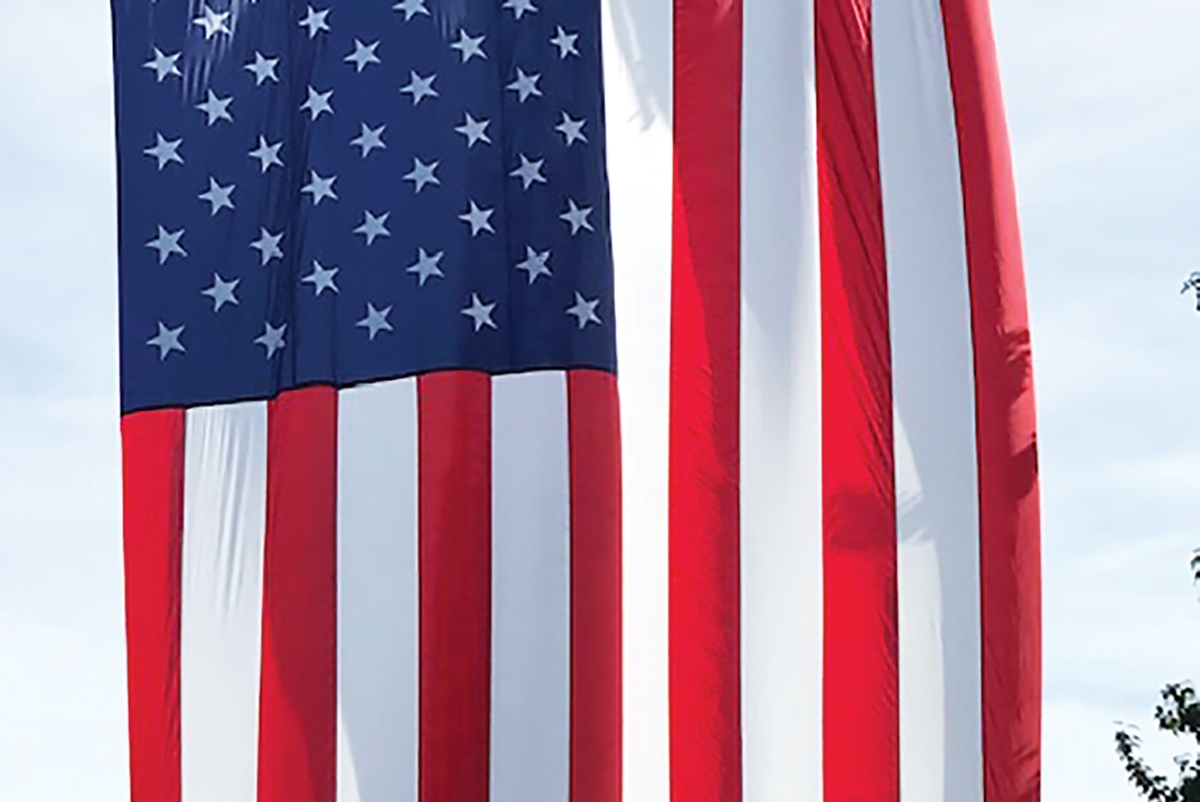 Throughout our area, there is an abundance of people and events that express love, respect, and support for the United States of America, its veterans, its flag, and its heritage. From April 1 through November 11 of this year, there will be several free and open-to-the-public events in our community that celebrate patriotism, thank those who serve, and honor those who paid the ultimate sacrifice while protecting our freedom. These occasions feature patriotic music, including the National Anthem and "Taps," the Pledge of Allegiance, the American flag, and more.
At 11:00 AM on the first Monday of the month from April through October, the Town of Wake Forest hosts a Memorial Flag-Raising Ceremony in Town Hall's Centennial Plaza, 301 S. Brooks Street. Thanks to the efforts of several local veterans' organizations and the Town of Wake Forest, deceased veterans – who either joined active duty while living in Wake Forest, died in Wake Forest, or served as a member of a Wake Forest veterans' organization – are honored and remembered. During these monthly ceremonies, the family and friends of the honored veteran are invited to share special remarks; participate in a memorial wreath laying; and display photographs, medals, and other remembrances. Each service includes the raising of the American flag, followed by the raising of the service flag in recognition of the military branch in which the veteran served. Both flags fly in Centennial Plaza throughout the remainder of the month. Family members then return for the next month's ceremony when the American flag is retired and presented to them.
Memorial Day is a national holiday designated specifically to honor and show respect and reverence for those veterans who were POW-MIA or died during military service while defending our country. Celebrated on the last Monday in May (May 27 this year), all American flags are lowered to half-staff position from sunrise until noon, many local scout troops and organizations place small American flags on veterans' graves, and memorial services are held throughout the United States. Plan to attend a ceremony at the Rolesville Veterans Memorial near the intersection of Main Street and Young Street or at the Wake Forest Veterans Memorial at the Heritage Golf Club located on Heritage Club Avenue. These observances have traditionally included an explanation of the POW-MIA missing man table; a brief program with special guests; and moments to pause, reflect, and remember. You can also pick up a red poppy, the symbol of remembrance that reflects back to a poem about fields of poppies that grew among graves of soldiers in Flanders.
The 4th of July is a festive holiday filled with family and community celebrations, commemorating the 1776 signing of the Declaration of Independence of the United States. This year, on the evening of July 3, the Town of Wake Forest will host its annual Fireworks Spectacular, featuring live music and over a dozen food trucks, followed the next day by a Children's Parade and Art & Games in the Park. The Town of Rolesville will host its annual parade, followed by games, food, music, and fireworks, at dusk on the evening of July 4 at the ball fields located behind Rolesville Elementary School.
Every year, on the 11th day of the 11th month at 11:00 AM, Veterans Day is celebrated. This special day honors the service of all past and present brave men and women in the United States military. These uplifting and patriotic ceremonies are held at the Rolesville Veterans Memorial, the Wake Forest Veterans Memorials, and Stony Hill Church (7521 Stony Hill Road in Wake Forest).
All of these special observances are attended by more and more people each year, so please plan to arrive early to these events. And be sure to don your red, white, and blue; share your patriotism; and proudly wave your American flag as we honor, remember, and thank the veterans of and those who are currently serving in the United States of America military.
For more detailed and updated information on these events, please visit wakeforestnc.gov and rolesvillenc.gov.
Jill Bright
Bright Funeral Home, located at 405 S. Main St. in Wake Forest. Bright Funeral Home serves the Wake Forest, Rolesville, Youngsville, Franklinton, Falls, Bay Leaf, Louisburg, Raleigh, and surrounding areas.