All Things Pumpkin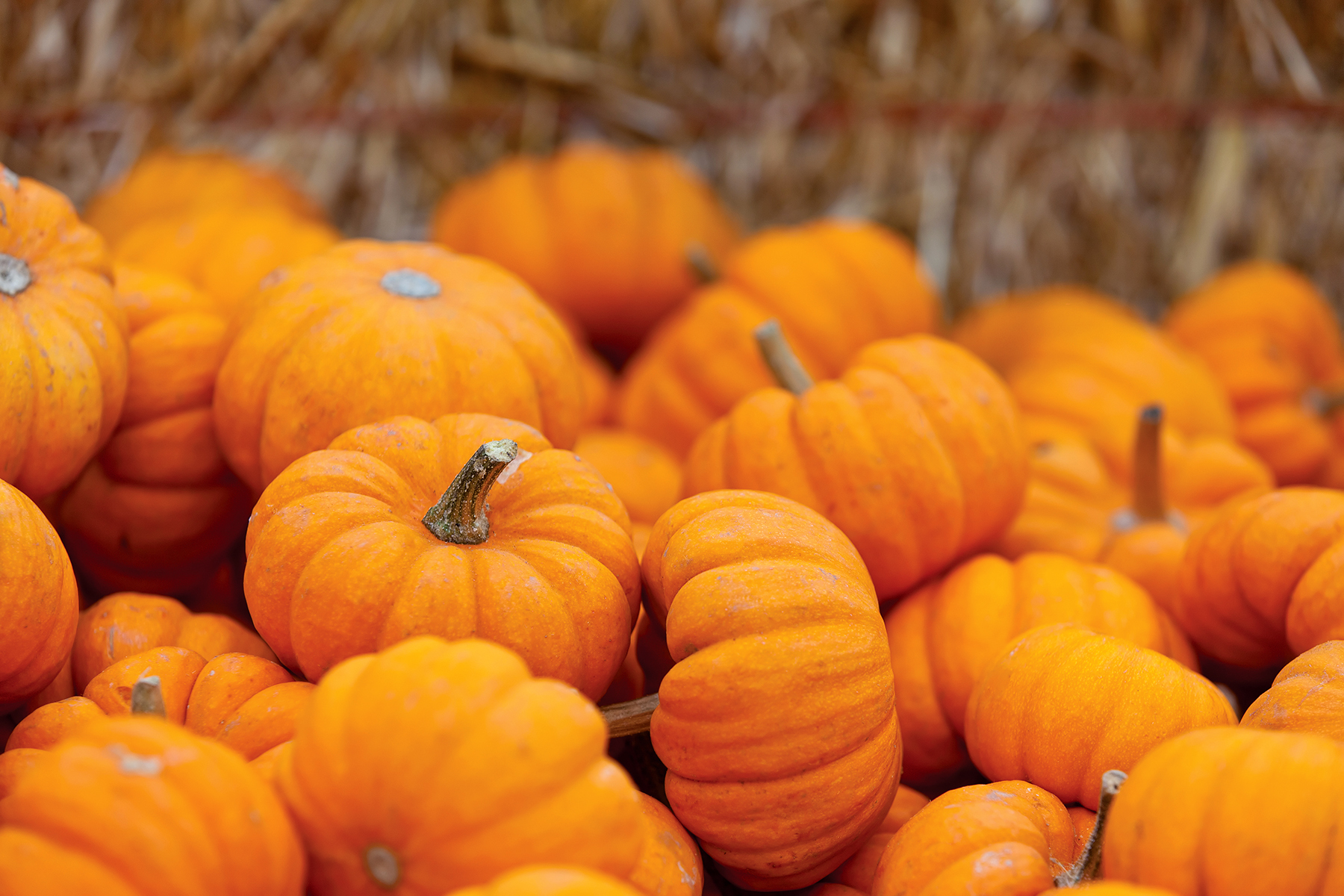 Pumpkins, pumpkins, pumpkins. They aren't just gourds that we cut up for Halloween – although carving a spooky jack-o-lantern is a family tradition that has stood the test of time. Pumpkins are also good for your health, containing one of the best-known sources of beta carotene (an antioxidant converted to vitamin A in the body). They are also loaded with fiber, potassium, and vitamin C. A diet rich in these is associated with better immunity; disease prevention; sharper eyesight; lower cancer risk; heart health; and healthy skin, bones, lungs, and kidneys, according to WebMD. So it's no wonder that pumpkin pops up everywhere this time of year.
This fall treasure is such an icon for the season that there is even a day dedicated to it … that's right, October 26 is National Pumpkin Day. In honor of this special day, we are excited to share with you all things pumpkin.
When people think of pumpkins, their minds instantly turn to Halloween. The tradition of carving them into jack-o-lanterns (this term first appeared in 1837) came to America via Scottish and Irish immigrants in the 1800s, and is now a beloved family activity. Placing frighteningly fun carved creations on your front porch is a great way to enhance your home's outdoor Halloween décor. However, there are many other creative ways to decorate with this celebrated autumn icon.
A quick Pinterest search can provide a ton of carving ideas. But for a change of pace from the traditional jack-o-lantern, why not give some no-carve designs a try? "Mummify" your pumpkin with strips of torn cloth (cheesecloth, toilet paper, gauze, etc. will also work), held in place with hot glue – finish with felt circles or large googly eyes. For a drizzled-paint pumpkin, spray-paint a clean pumpkin black or white, then once dry, dip a brush into paint and drizzle it onto the pumpkin one color at a time (turning and tipping for even coverage). After one coat dries, layer another color. Are spiders and spiderwebs your Halloween decorating scheme of choice? Caulk a spiderweb to drape atop your pumpkin, and then hot glue fake spiders on it. For a little whimsy, spray a pumpkin with two coats of chalkboard paint and write with chalk or a chalk marker a seasonal message such as "Boo!" or "Trick or Treat" on it. A fun version to create with the kids is a crayon dripped pumpkin. Hot glue crayons (with the paper removed) on top of your pumpkin (you may want to break the crayons in half for smaller pumpkins), then use a hair dryer or heat gun to melt them (allow the wax to cool before handling) … your kids will watch with delight as the colors drip down the sides and swirl together. Convert a large pumpkin into a planter to beautify your front porch by carving it out and filling with seasonal arrangements of flowers, succulents, vines, and so forth. Use smaller versions as vases for a stunning centerpiece on your holiday table. These are just a few of the many creative ways to transform an ordinary pumpkin into an extraordinary fall design element. Just let your imagination run wild, and get decorating!
Pumpkin lovers' minds also turn to the many delicious foods and beverages full of it this time of year. Pumpkin spice lattes are readily available at your favorite coffee shop. Pumpkin flavored sweet treats abound at your favorite bakery. While these are certainly fall favorites, there are many other unique ways to incorporate this delicious, healthy fruit (yep, that's right – the pumpkin is a fruit!) ... you can bake it, boil it, steam it, puree it, and even fry it. It is amazingly versatile so it can be used in sweet, savory, spicy, or salty dishes. Friends coming over this weekend? Pumpkin pie dip served with a variety of fruits or pumpkin hummus with chips and veggies are perfect autumn appetizers. Amp up your fall dinner menu with new ways to enjoy pumpkin. For example, pumpkin ravioli gives your taste buds a taste of fall, while pumpkin risotto made with pumpkin puree can provide even more creaminess to an already delicious dish. Spicy pumpkin soup and pumpkin turkey chili will warm your insides on a cool autumn day while simultaneously pleasing your palate. Satisfy your sweet tooth with treats such as pumpkin bars, pumpkin cupcakes with pumpkin frosting, pumpkin ice cream, pumpkin apple butter, pumpkin scones, and pumpkin swirl brownies. Again, a quick online search will provide endless ideas for cooking and baking with the hottest fall ingredient around.
To celebrate National Pumpkin Day, go get yourself a pumpkin; grab your favorite pumpkin-flavored coffee from your local coffee shop; pick up a sweet pumpkin treat from your local bake shop; prepare a pumpkin-y meal; and enjoy all things pumpkin.