A Work-Life Balance Is Within Reach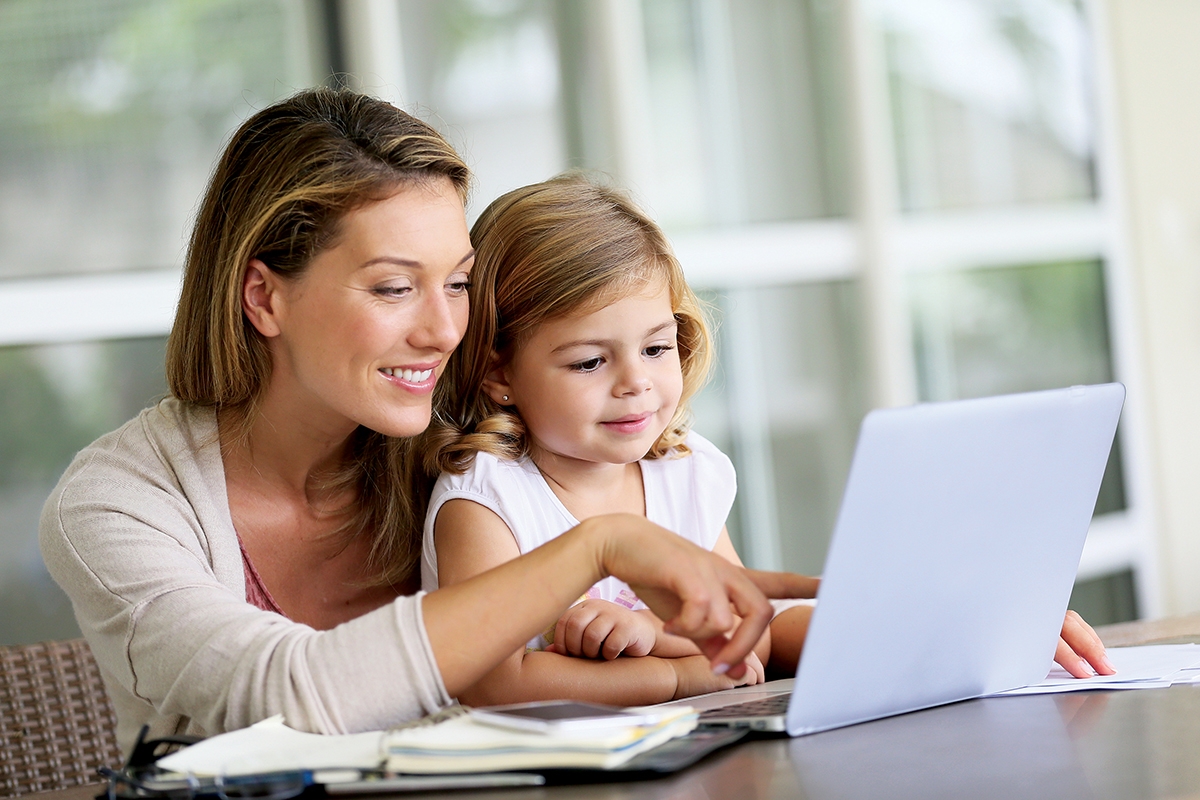 We all hear the popular phrase "work-life balance" when it comes to achieving the right mix of business and personal life. But in reality, how many of us have found the proper balance? Today's digital world lets us work anytime, anywhere –
which is certainly beneficial for our jobs and careers – but as a result, the "work" part of the phrase often has us overworked, overscheduled, and overconnected, while the "life" part is somewhat sacrificed when it comes to things like quality time spent with friends and family, exercising and eating right, enjoying hobbies, etc. People always say they are going to work less and spend more time doing what they enjoy, but we all know that isn't as easy as it sounds.
Achieving a balanced work and personal life isn't at all out of reach, and the benefits of attaining it are plentiful, both at home – for instance, less stress, less fatigue, better health and wellbeing, increased time with loved ones, and more time to focus on you – and at the office – such as increased productivity, better time management, the potential for increased responsibilities, and quite possibly, even enjoying your job more, and remembering why you started your job in the first place. Yes, we work to get a paycheck, benefits, etc. – but many of us are fortunate enough to really enjoy what we do so many hours of the week, and the likelihood of this increases with a better work-life balance.
If you're a small business owner, you know that the struggle to find this balance is very real, as you can't always ignore the email or text inquiries you receive after hours that could possibly have you forsaking business or losing a money-making sale, or leave the store right at 5:00 if a customer has just walked through the door ... but owning your own business is extremely rewarding in its own right – it allows you to have a more flexible schedule, share your passion of what you created with whom you do business, and interact one-on-one with great people who are interested in what you do.
One such example is Wake Forest resident and small business owner Allison Caudle ... having been in the local real estate world since 2007 as Realtor®/Broker, Allison helped co-open an international real estate company back in 2014, which grew to over 50 agents. While this venture proved to be very successful, she wanted to "get back to her roots" and own her own business, just like her parents did ... parents who successfully demonstrated what it was like to have a work-life balance. So after following in their footsteps, she opened a smaller scale, boutique real estate business right here in town. This opportunity allows her to do what she loves most business-wise, which is work directly with both the buyer and the seller.
"I truly love what I do," says Allison. "Working with buyers and sellers is such a deep passion of mine. Staging homes, watching people fall in love with a house, hearing stories of why couples met, meeting their entire family, hearing squeals of kids as they pick their rooms during the final walk-through, watching sellers glow with pride as they give me a tour of their home – for me, that's what it's all about. This is my 'why,' and why I started my business."
The rest of her "why" is her new husband Scott, and her daughter, 15-year-old Sydney, and stepdaughter 10-year-old Sophie ... now she can be more present in their lives and show them that they too can achieve a healthy work-life balance one day – perhaps they will follow in her footsteps, just as she did with her parents. "Let your children see where your priorities lie, and they will learn by example. I think when I started vocalizing my 'why,' I knew nothing could stop me. When I get to do what I love every day, make a good living at it, AND raise our daughters ... trust me, I know how fortunate I am. I love being a mom. I love real estate. And lucky me – I get to do them both! And so can you."
While striking and maintaining a proper work-life balance is certainly no easy task, it is possible, and very rewarding. By identifying some strategies that will aid you in your journey – such as scheduling life, not just work; setting goals; setting boundaries; and caring for yourself – you'll quickly realize that you are on the right path to a happier, healthier way of life, both at home and at the office.
Special thanks to Allison Caudle, owner and broker-in-charge of Southern Lux Living (southernluxliving.com) located in Wake Forest.