A Taste Of Winter
Satisfy Your Comfort Craving With A Tasty Treat And A Scrumptious Sweet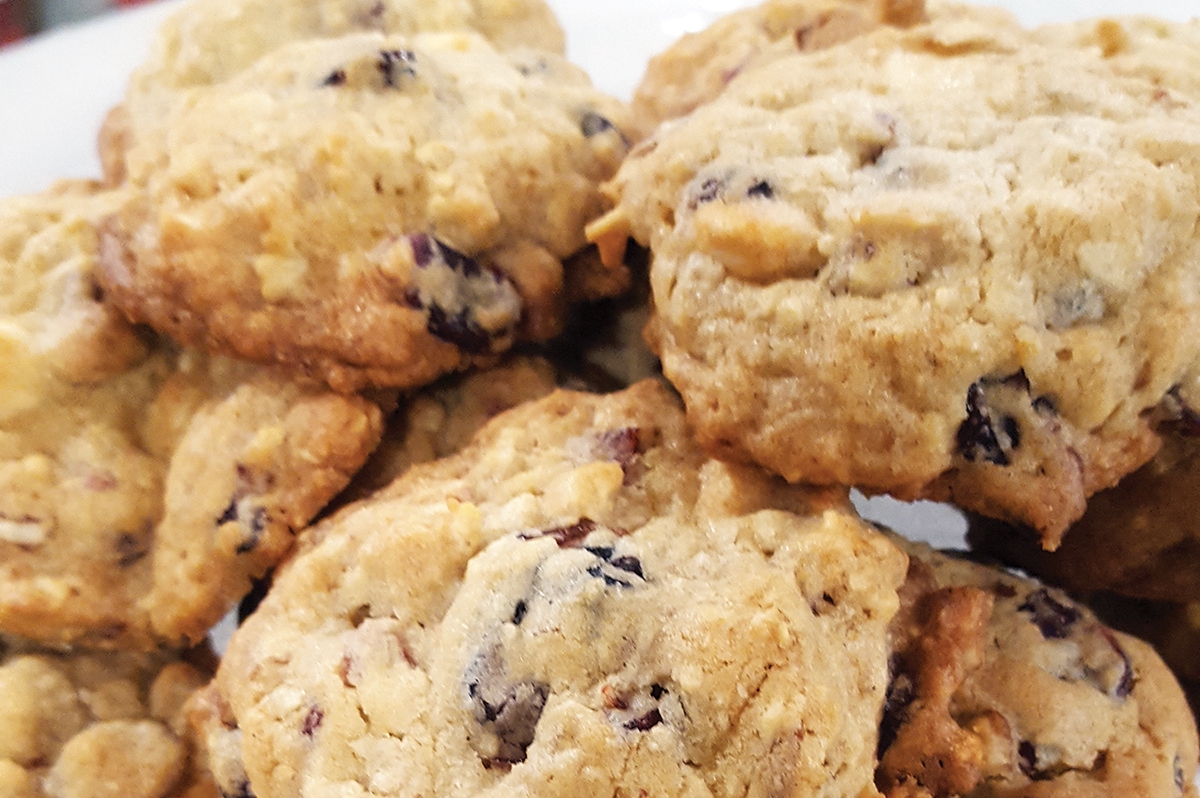 Ol' Man Winter has arrived, and his visit provides the ideal opportunity to enjoy time inside on a brisk day or chilly evening. Whether hosting neighbors for the monthly game night; cheering on your favorite team during the Super Bowl with your buddies; or merely cozying up by the fire with a nice glass of wine or steaming cup of cocoa and settling in for a night of Netflix, these occasions spent with friends and family call for the perfect winter sweet or treat that is sure to fill their bellies and warm their hearts.
So for your next game day or movie night, fuel the fun and festivities even more with these two easy-to-make, delicious-to-eat, bite-size comfort snacks that will perfectly accompany your favorite cold-weather meal or appetizer table.
MY SIGNATURE CHEESEBALL
This go-to appetizer is sure to satisfy the taste buds of all your party guests or is great for simply nibbling on before dinner – and if I must say so myself, everyone I've served it to thinks this take on the traditional is just about the best they've ever had.
– 1½ 8-ounce package cream cheese
– 1/3 cup freshly grated Parmesan cheese
– ¼ cup mayonnaise
– ½ teaspoon basil
– ½ teaspoon fresh garlic, pressed
– 2 cups chopped walnuts, toasted
Mix thoroughly all ingredients, except walnuts. Chill mixture about 1 hour. Shape into a ball and roll in walnuts. Chill an additional half hour.
CRANBERRY HOOTYCREEKS
Who says that you can't enjoy cranberries now that Thanksgiving and Christmas are behind us? These berries are a good source of Vitamins A and C and contain antioxidants and flavonoids as well as lots of fiber – so their health benefits will let you enjoy these wintery sweet treats with a little less guilt!
– 2¼ cups flour
– 1 teaspoon baking soda
– 1 teaspoon salt
– 1 cup softened butter
– 2/3 cup brown sugar
– 2/3 cup white sugar
– 2 eggs
– 2 teaspoons vanilla
– 1 cup rolled oats
– 1 cup cranberries
– 1 cup white chocolate chips
– 1 cup chopped nuts (I like pecans)
Combine the flour, baking soda, and salt. Cream butter, then add sugars, eggs, and vanilla. Mix in flour mixture and oats, then cranberries, chocolate chips, and nuts. Drop by spoonfuls onto parchment paper. Bake at 350 degrees for 8-10 minutes.