A Hearty Harvest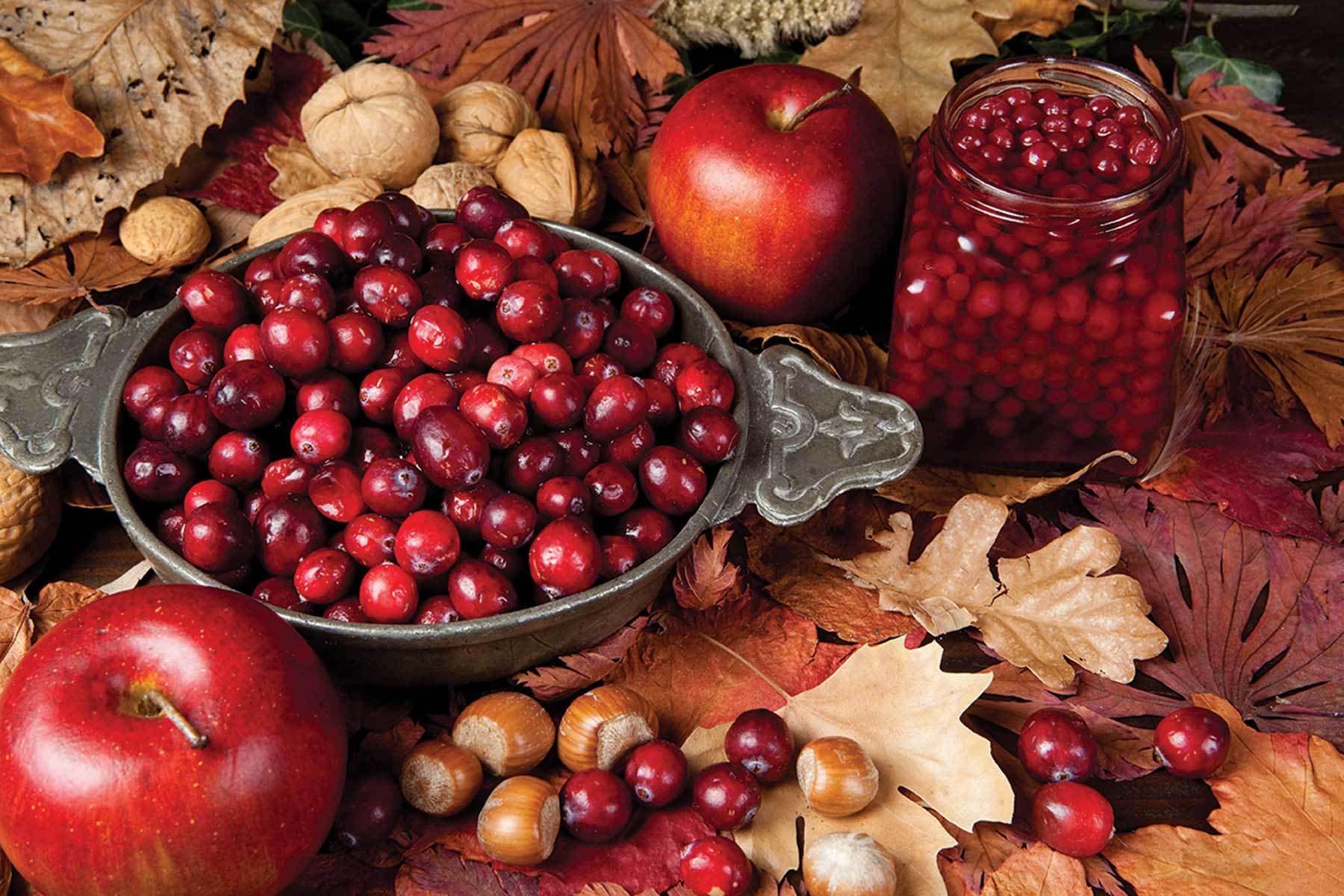 Fall in North Carolina is a great time for cooking and baking with fruits and vegetables. Just because the days of summer cookouts, corn on the cob, and fruits like blueberries and strawberries are officially behind us, there's no need to fret if you are a fresh produce fanatic. Autumn brings with it, in addition to cooler temperatures, a whole new assortment of mouthwatering fruits and vegetables – including apples, sweet potatoes, butternut squash, and cranberries – that provide the perfect backdrop to any dish.
Following are a couple of recipes that are chock full of fall's hearty harvest and are sure to warm you from the inside out.
Sweet Potato and Butternut Squash Soup
– 1 small butternut squash, peeled and seeded, cubed
– ¼ cup butter
– 1 small onion, diced
– ¼ cup flour
– 3 cups chicken stock
– 3 small sweet potatoes, peeled, chopped
– Pinch ground cinnamon
– Pinch ground cloves
– Pinch nutmeg
– Salt and pepper
– ½ cup heavy cream
Heat butter in a medium saucepan, add onions, and cook until translucent, about 5 minutes. Add flour, stir to make roux, cook for 5 minutes, then slowly add stock until blended. Add butternut squash, sweet potatoes, spices, and salt and pepper. Bring to a boil, lower heat, and cook for 20-30 minutes. Add cream. Remove from heat and purée the soup. Return to the pot and reheat. Add salt and pepper if needed for taste. If too thick, thin it out by adding more stock.
Apple Cranberry Crisp
For a delicious alternative to the traditional pumpkin pie, this apple cranberry crisp is a great option.
– 2½ pounds peeled, cored, and sliced apples
– 2 cups cranberries
– 1 teaspoon cinnamon
– 1 teaspoon grated lemon zest
– 1 tablespoon fresh lemon juice
– 4 tablespoons sugar
– 2 tablespoons all-purpose flour
Crisp Topping:
– 6 tablespoons butter, cut into 1/2" chunks
– ¾ cup brown sugar
– 2/3 cup flour
– ½ cup rolled oats
– ¼ teaspoon salt
– ½ teaspoon nutmeg
– 1 teaspoon ground cinnamon
Preheat oven to 375 degrees. Make the topping and set aside. Dice the apples, then put them in a bowl and toss with remaining ingredients. Arrange the fruit in a 2-quart gratin dish and cover with topping. Set the dish on a sheet pan to catch any drips and bake until the juices from the fruit are bubbling and the topping is brown, about 1 hour and 10 minutes. Serve warm.
While the days and nights are getting cooler, your produce options for cooking up a delicious dish are heating up. So go ahead and stock up on these delectable fall fruits and veggies, and get cooking!
The sweet potato and butternut squash soup recipe was created by The Produce Box's own Chef Joe.
Kristin Harper
Marketing Director for The Produce Box, a produce delivery service in the Triangle.