A Fresh Dinner Canvas
Cooking With Fresh Pizza Dough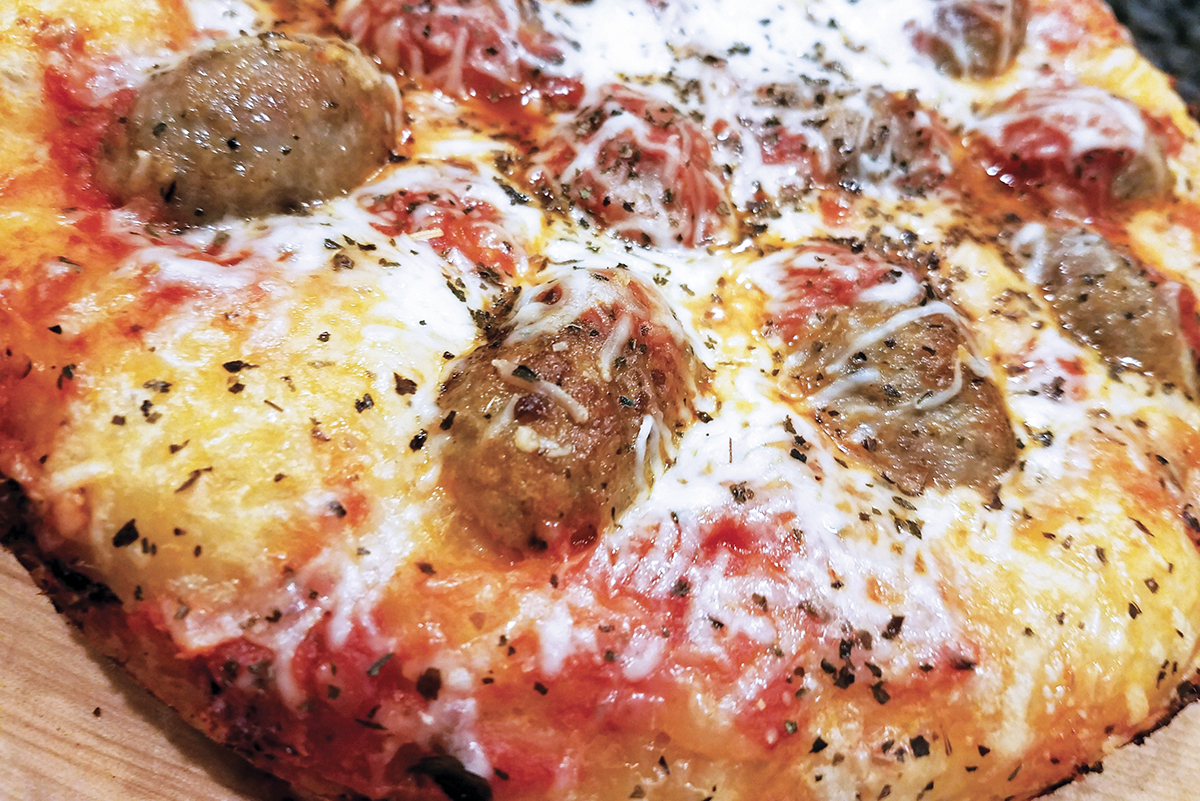 While 2020 has brought us some daunting challenges, it has also served as an opportunity to put a lot of things in perspective. If there has been any benefit from the changes we've all had to make, the cherished time spent at home with family has fortunately become more the norm, rather than the luxury we once knew. While our responsibilities of work and family have not changed, jam-packed schedules that once ruled our lives have been ripped from our grasp, and we've been given a gift of sorts – more time with the ones we love, and with it, a chance to tap into our creative sides. Creativity has become a necessary tool, not only to pass the time, but also to help us get the most from our new normal by making some great memories together.
I'm sure you've been creatively figuring out ways to design an inspiring home learning environment. You've probably been creatively managing work-from-home schedules. I imagine you've been racking your brain for creative ways to entertain and amuse the little ones in your life. And chances are you have been cooking a lot more than you used to. For some, this might be a wonderful culinary opportunity – but for the rest of you, you might be feeling a little overwhelmed and, frankly, out of ideas and stuck in a COVID cooking rut. But I'm here to reassure you that there is no need to stress over providing a gourmet meal each night or rely on fast food or takeout options. A little cooking creativity can go a long way when it comes to satisfying the many appetites in your home.
My newfound-during-quarantine dinner table canvas is fresh pizza dough. What started with a movie night idea to make homemade deep-dish pizza back when the pandemic began has become a bit of an obsession at our house, and has carried us through the last few months. This easy meal – perfect for a cool, autumn evening when you're looking to warm up your insides a bit – is a great way to incorporate leftovers and stretch your on-hand ingredients when you just don't feel like running to the grocery store. While yummy pizza crusts can be found in the refrigerated section, your favorite grocery deli most likely offers fresh dough that is super scrumptious and very simple to work with.
An 8- or 10-inch cast iron pan is a big pizza crust baking bonus, but I also find that a good quality springform pan is perfect for the job. The key to achieving a good crust that is crispy on the outside and a bit fluffy on the inside is to use a little olive oil in your pan prior to filling it with the crust. If you use the fresh dough from the deli, you may have to stretch it a bit more so that it comes about halfway up the sides of your pan – but I promise, the extra effort is worth it.
When it comes to choosing how to fill your perfectly baked deep-dish pizza crust, the sky is the limit. Keep it classic with your favorite sauce, cheese, and toppings, or go a little crazy with some creative combinations. Whichever route you go, I find that layering is key. I recommend starting with just a sprinkle of whatever cheese you prefer on the bottom, followed by your sauce of choice, then a layer of your chosen toppings. Top it off with a little extra sauce, and finally, the cheese. Bake at 400 degree F for about 20-25 minutes. Now you've prepared the perfect deep-dish pie.
As I mentioned before, this dinner dish provides the perfect opportunity to use those leftovers in your fridge to create some yummy combinations. Buffalo chicken is a family favorite in our house. Simply layer cooked chicken, your favorite cheese, sautéed onions, and bacon, then drizzle with buffalo or hot sauce – so spicy and oh so good! Some of our other creations of choice include a take on the traditional Philly cheesesteak, a Greek and spinach pie, feta and roasted peppers, and even chicken enchiladas topped with a swirl of enchilada sauce and plenty of Mexican cheese. With all these options, we haven't gotten bored yet! Next on the list is a chicken cordon bleu pizza, and we can't wait.
If you want to branch out, use other doughs like puff pastry, phyllo, and even refrigerator biscuit dough. Whatever you have on hand can work well, though you may need to adjust your cooking times. Looking to switch up the lunchtime routine now that the kiddos are eating at home every day? Why not throw together a fun take on their favorite sammie? Simply separate canned biscuits into two layers; lightly spray your pan with cooking spray; and place the first layer of biscuits, overlapping just a bit, on the bottom. Layer with a little honey mustard, ham, and cheese, and top with the remaining biscuit layers. Pop in the oven until the biscuits are done and you will have a yummy melty goodness your kids will love. This works well for breakfast, too. Change it up by adding sausage or bacon and some scrambled eggs for a protein-packed start to a great day.
If we take away nothing else from this "unprecedented time," let's remember that nothing nurtures the soul quite like a meal – such as a deep-dish pizza made from fresh dough – made with love and shared with family and friends.
Stacey Moritz
Owner of The Lemon Tree Cafe, located at 113 S. White St. in Downtown Wake Forest, offering freshly prepared salads, pastas, soups, and take-away fare.