A Delicious Beach Vacation
Simple And Savory Recipes For The Perfect Seaside Escape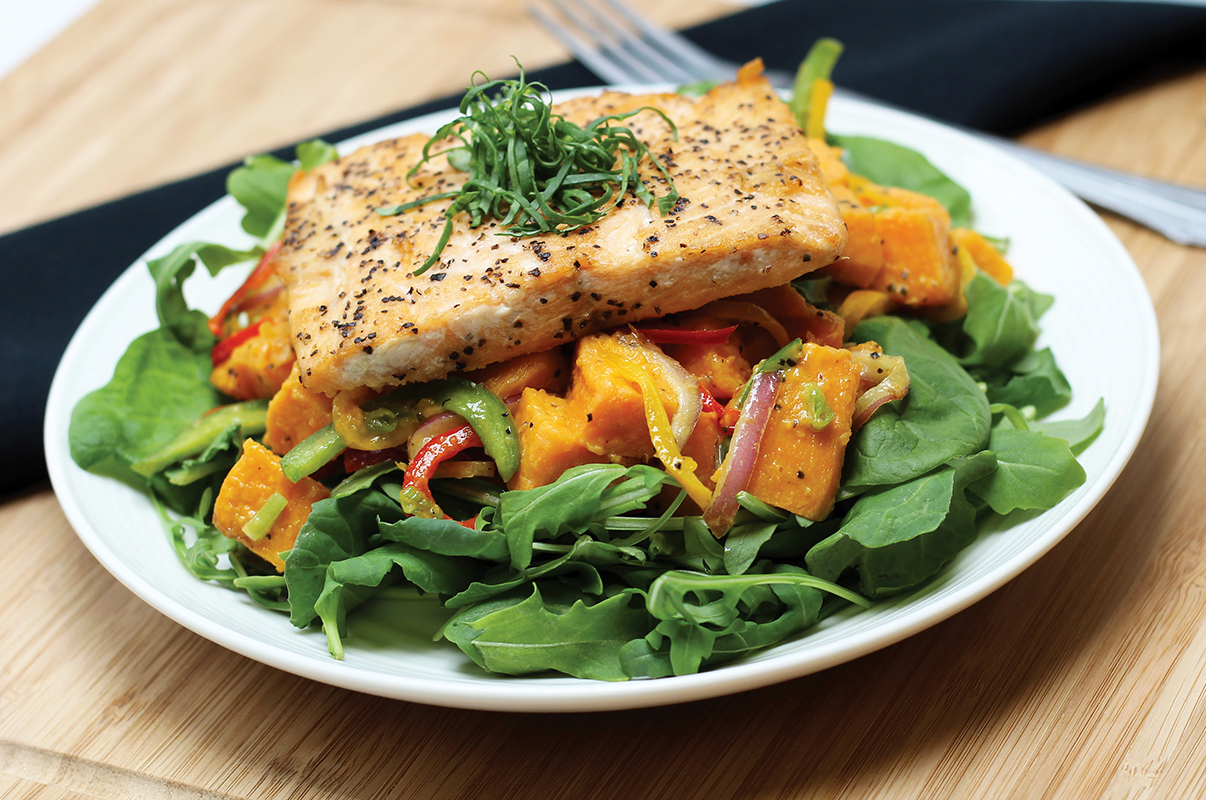 Summer. You know, that time of year we all long for during the cold, dark winter months. Yes, that's it! Luckily, for many of us, summer includes a beach vacation. Days of sun and fun and sand; waves lapping at your feet; a nice ocean breeze to keep you cool; friends and family lounging around; and slaving over a hot stove ... wait. No. Definitely not that last part!

Some cooking may be required to keep your beach house residents happy, of course; but if you arm yourself with a couple of easy recipes, a few key ingredients, and a great plan of action, you can spend your cooking time wisely, leaving plenty of time for extra fun in the sun.

Here are a couple of our favorite "go-to" summer recipes. These bright and sunny recipes will become part of your personal culinary arsenal, I promise – while you're celebrating summer at the beach, and at home, all season long.

Start with our refreshing Sunshine Rub. This amazing little mix is great for seasoning any protein, but will be especially tasty on that local "fresh catch" before you grill it. Loaded with turmeric, it makes a bright and lively presentation. Mix up a big batch of this rub and bring it along to use throughout the week.

You will want to keep some of the delicious Honey Citrus Vinaigrette in your refrigerator while at the beach. This dressing is very simple to make and has so many great uses besides just adding a sweet and tangy zip to your favorite salad. It is the key to the following Sweet Potato Salad and the Honey Citrus Salmon dish – a beach vacation must-try. We especially love serving the salmon cold, atop a bed of greens with the Sweet Potato Salad. This is a light and refreshing meal that you can prepare ahead of time so it will be ready and waiting when you get back from enjoying a lazy day in the sun.

Wow your family and guests with these simple, but super tasty dishes. These easy recipes will let you put a delicious and healthy dinner on the beach table in no time, so you can save your energy for playing with the family in the sand.
Sunshine Rub
– ¼ cup turmeric
– 1/3 cup granulated garlic
– ¼ cup coriander
– ¼ cup salt
– ¼ cup pepper
– 2 tablespoons ginger

Mix all the spices together. Store in an air-tight container.

Makes a great seasoning for any protein, veggies, or mix with non-fat Greek yogurt for a tangy, healthy dip.
Sweet Potato Salad With Honey Citrus Vinaigrette
Sweet Potato Salad:
– 8 cups peeled and diced sweet potatoes
– Salt and pepper to taste
– 2 cups sweet bell pepper strips
– 1/2 cup finely julienned red onion
Honey Citrus Vinaigrette:
– Zest of 2 lemons
– 1/2 cup apple cider vinegar
– 1/3 cup honey
– 1/4 cup lemon juice
– 2 tablespoons Dijon mustard
– Salt and pepper to taste
– 1/2 cup olive oil

Toss the sweet potatoes in ¼ cup olive oil and sprinkle with salt and pepper. Roast in a 350-degree oven on a parchment-lined sheet pan for 20-30 minutes or until done.

While the potatoes are roasting, make the vinaigrette: Mix everything except the remaining olive oil with an emulsion blender or in a mixer. Pour in the olive oil in a steady slow stream. Use caution or the dressing will break or separate.

Let the potatoes cool slightly before tossing with the vinaigrette, but toss them with enough to coat while they are still warm. This will allow the potatoes to absorb some of the vinaigrette to enhance the flavor even more. Chill.

Before serving, mix in the peppers, onions, and more of the vinaigrette (to your taste) and toss all to coat. Add salt and pepper if needed.
Honey Citrus Salmon
– (4) 6-7 ounce salmon fillets
– Honey Citrus Vinaigrette
– Salt and pepper
– Olive oil

Season salmon with salt and pepper. Add olive oil to a hot sauté pan and sear the salmon, seasoned side down first, for 2 minutes. Flip and sear 2 minutes on the other side. Remove from the pan and place on a parchment paper-lined baking sheet.

Spoon some of the vinaigrette over the top of the salmon and place in a 350-degree oven for 8-11 minutes, or until salmon is cooked through. Delicious hot or cold.

Now that you're armed with simple recipes for delicious vacation fare, rest assured that your long-awaited beach escape will be full of relaxing days of fun and sun, and not evenings slaving over the stove.
Holly Hopkins
Holly has spent many years working with food, starting off at her Grandma's elbow, making wedding cakes and cookies galore. Since then, she has been a manager and business owner and is thrilled to be combining her passions for high quality food and superior customer service at Chef Mario's.