4 Easy Steps To Building A Healthy Meal Plan
Plan Ahead To Make Better Choices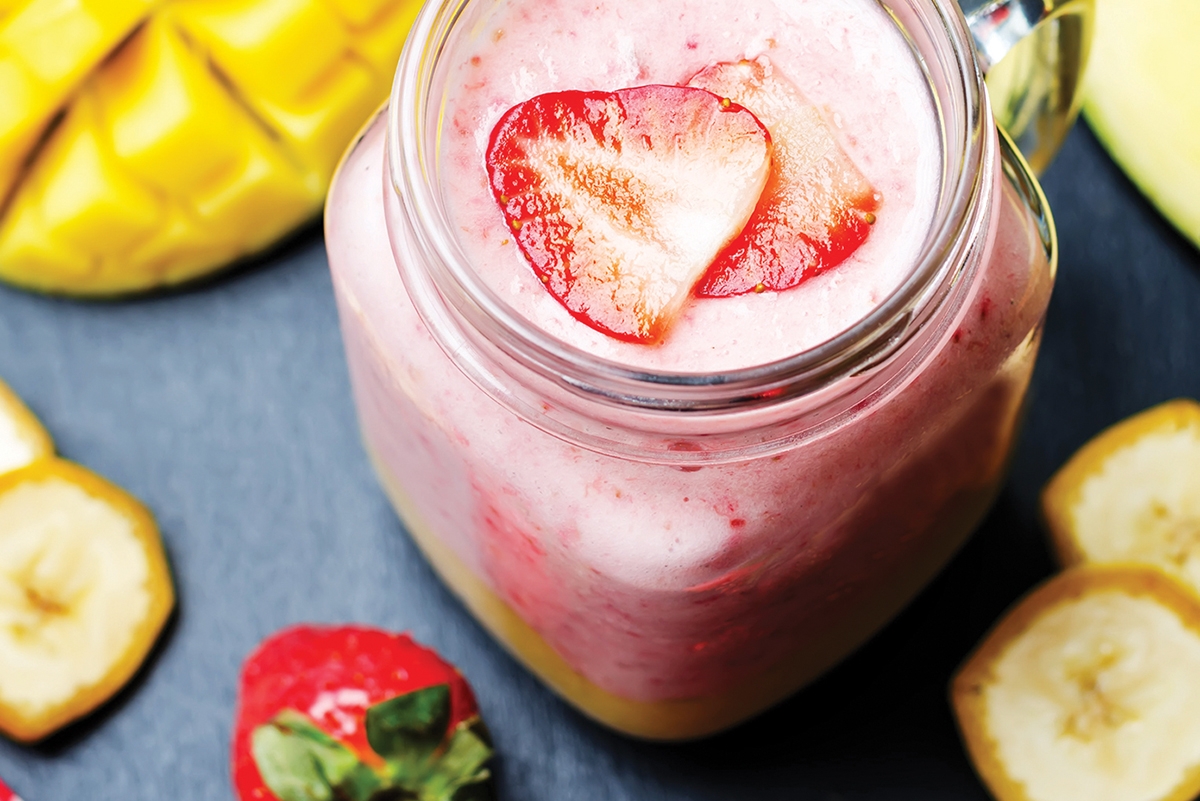 We all know that a few minutes of preparation can go a long way in ensuring a successful result. Meal planning is no different. When you have to improvise your meals because you don't have a plan, you are much more likely to snack all day or resort to fast food, frozen meals, or processed foods for sustenance.
Most people know that good health starts in the kitchen. If you plan ahead, you are more likely to make better choices, eat less, avoid weight gain, and feel better overall. Here are four easy tips to get you on the right track.
1. PLAN JUST A FEW MEALS PER WEEK. You don't have to plan a meal for every day of the week. In fact, just two or three planned meals can help you get on the right track and make all of the difference.
2. BUILD YOUR MEALS AROUND THESE FOOD GROUPS (in accordance with the USDA MyPlate plan):
– 1/2 of your plate: Fruits and veggies;
– 1/4 of your plate: Lean protein;
– 1/4 of your plate: High fiber starch (like whole grains).
3. TRY TO LIMIT OR AVOID PROCESSED FOODS. Extra processes equals fewer nutrients, so choose foods in this order:
– Fresh (pre-cut is a great, time-saving option) or frozen;
– Canned;
– Pre-prepared frozen or canned (such as canned soups and TV dinners, including vegetables frozen with sauce).
4. USE TECHNOLOGY TO HELP YOU GET ORGANIZED. There are lots of helpful digital solutions that can help you reach your health goals through meal planning. Apps like Mealime, MealBoard, and Yummly (free and/or in-app purchases) allow you to access recipes, assign recipes to days of the month, and even automatically build your grocery list.
WakeMed Food and Nutrition Services shares a couple recipes that are great for a warm spring or summer day, and will help you and your family stay on a healthy eating track.
Strawberry, Mango, and Honey Smoothie
This refreshing strawberry, mango, and honey smoothie makes for a great breakfast or a snack. Add all of the ingredients to your blender and enjoy.
– 1 cup strawberries, fresh or frozen
– 3/4 cup mango, fresh or frozen
– 1/2 banana, fresh or frozen
– 3/4 tablespoon honey
– 1 tablespoon coconut water
– 1 tablespoon flaxseed (optional)
– Coconut flakes
Combine the fruit, honey, coconut water, and flaxseed in a blender. Blend on high until smooth. Sprinkle with coconut flakes and serve.
"Snappy" North Carolina Red Snapper with Avocado Salsa
For this recipe, take advantage of one of our coast's most plentiful and heart healthy fishes. Flavored with cayenne pepper, the heat of the "snappy" dish can be easily adjusted by adding more or less cayenne.
SEASONING RUB FOR SNAPPER:
– 3 tablespoons smoked paprika
– 1 teaspoon cayenne pepper (optional)
– 1 teaspoon fresh chopped thyme
– 1 teaspoon fresh chopped oregano
– 1 teaspoon garlic powder
– 1 teaspoon onion powder
– 1 teaspoon ground black pepper
AVOCADO SALSA:
– 2 medium-size ripe avocados, peeled and medium diced
– 1 jalapeño or serrano pepper, finely diced (optional)
– 1 tablespoon diced red onion
– 1 teaspoon rough chopped, fresh cilantro
– 1 Roma tomato, diced
– 1 tablespoon fresh lemon juice
Gently mix the ingredients for the avocado salsa together in a small mixing bowl; set in the refrigerator to chill while cooking the snapper. Mix all of the seasoning rub ingredients in a small bowl, then season the snapper by putting the rub on both sides.
Heat two tablespoons of olive oil in a large, nonstick skillet over medium-high heat until hot (but not smoking). Place snapper fillets, skin side down, in the skillet, pressing on fish with a spatula for one minute to prevent curling. Cook until golden brown, typically about five minutes. Flip and cook until opaque throughout, for two to three minutes more.
Serve with a small scoop of salsa on top, and enjoy!
WakeMed Food and Nutrition Services
For more recipes and healthy lifestyle tips, visit the WakeMed Voices blog (where you can also subscribe). The WakeMed Voices blog provides an outlet for their many experts to share information on topics important to the health of patients and the community. The blog is committed to engaging in the discussion about health and the business of healthcare, providing useful, timely information.